The 1979 Iranian Revolution May Soon Be An iPad Game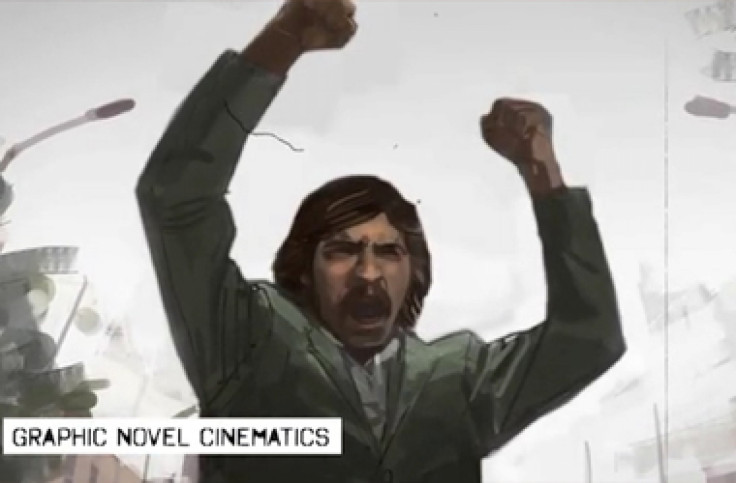 Navid Khonsari wants to put players in the middle of the Iranian revolution with his upcoming game "1979 Revolution." The title, which is currently attempting to reach its $395,000 goal on Kickstarter, is the brainchild of Khonsari, who was 10 years-old and living in Iran at the time of the event.
Khonsari, whose work history includes stints at Rock Star Games and Deep Silver Studios, has worked on titles like "Grand Theft Auto," "Homefront" and "Alan Wake." The industry veteran has been working on video games for over 10 years.
Khonsari chose Kickstarter because he wanted complete creative control over the game. He also recruited a small team to work "1979 Revolution." Though his studio, InkStories, is based in Brooklyn, NY, there is also a small team of dedicated developers and concept artists working around North America to bring the Khonsari's vision to life.
Corey Redlien, the title's game architect, was moved by the originality and complex storyline of "1979 Revolution." "We believe we can really bring up the quality of story-telling in narrative-based games, and do it in a way that hasn't really been done before," he said. "Your character is not a super soldier or spy, he's just a normal guy, and one of the things we really worked on was the stealth and cover mechanics."
The game looks somewhat like a retro "Grand Theft Auto," with extensive detail given to the settings and characters. Players can choose whom they want to help – and which characters to leave behind. However, certain actions can affect you later in the game.
"To be able to combine an interesting story with interesting gameplay and fun game mechanics and have a fully-flushed out world with characters…to be able to develop that and bring that to life, was something that really brought me to this project," said Redlien.
If you would like to help fund "1979 Revolution," you can donate here.
© Copyright IBTimes 2023. All rights reserved.