2 Children Dead, 5-Year-Old Seriously Injured In Michigan Crash, Unlicensed Mother Arrested
A mother from Toledo, Ohio, was facing multiple felony charges after her two young children were killed in a crash and a third child suffered serious injuries.
During the May 21 incident, 23-year-old Zantea Marie Jackson-Pool was fleeing the scene at a high speed near Agnes and Field streets in Detroit, Michigan, after her 2019 Nissan Versa sideswiped with another car. According to the police, Jackson-Pool's car, during the outrun, sped through a stop sign and struck another SUV at the intersection before flipping onto the passenger side.
The crash took place in the 1300 block of Field Street when Jackson-Pool's car collided into a 2010 Gold GMC Acadia, which was driven by a 44-year-old woman with a male passenger inside.
According to the prosecutor's office, Jackson-Pool's 2-year-old daughter and 3-year-old son were not wearing seat belts at the time of the crash. Both children suffered fatal injuries during the crash.
Her 5-year-old daughter, who was also in the car and reportedly was not restrained, suffered serious injuries and was now being treated at a hospital. There was no update regarding the child's condition.
According to local reports, all the children were in the back seat.
Jackson-Pool and a 19-year-old woman, who was also in the car, suffered minor injuries. The prosecutor's office said that Jackson-Pool was an unlicensed driver.
Wayne County Prosecutor Kim Worthy said, "What happens when an allegedly unlicensed driver runs through multiple stop signs on a residential street at a high rate of speed with young children unsecured in the back seat? Very sadly, in this case, two dead children under the age of four."
The unnamed woman and man in the other vehicle reportedly suffered minor injuries.
Jackson-Pool was facing multiple charges including, reckless driving causing death, driving while license suspended causing death, reckless driving causing serious injury, driving while license suspended causing serious injury and second-degree child abuse.
The identities of the victims were not released by the authorities. This was an ongoing investigation and no further details were available at the time of this writing.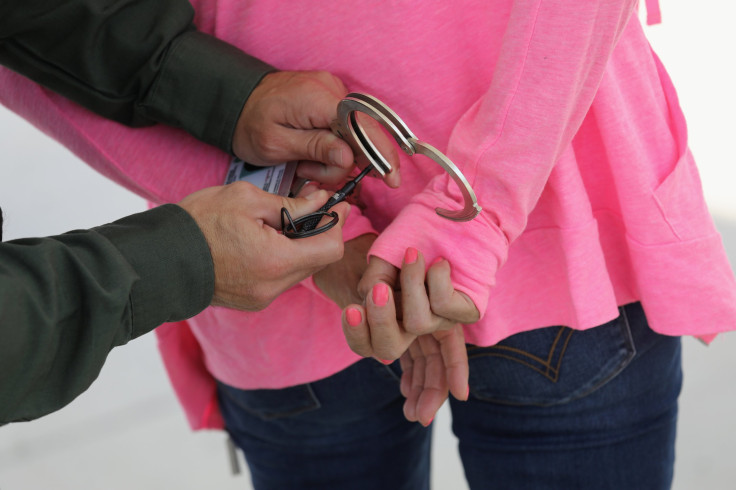 © Copyright IBTimes 2023. All rights reserved.