25,000 Dead Bees Found In Oregon Parking Lot, Thousands Were 'Raining Out Of Trees,' Conservationist Says [PHOTOS]
At least 25,000 dead bumblebees were found in a parking lot outside a Target store in Wilsonville, Ore., southwest of Portland on Monday. The strange sight prompted customers to report the dead bees to a conservation group, and that led to an investigation into why the bees keep falling from the trees, KOIN 6 News reports.
"When I was here Monday, it was even more dramatic than it is today," Rich Hatfield, a conservationist, told KOIN 6 News on Wednesday. "There were bees raining out of the trees."
Oregon officials say preliminary results point to an insecticide that was used on the nearby European Linden trees. The trees were sprayed with a pesticide called Safari to kill aphids, an insect that destroys plants and vegetation. Safari is part of a group of pesticides called neonicotinoids that are known to kill pollinators such as bumblebees, Associated Press reports.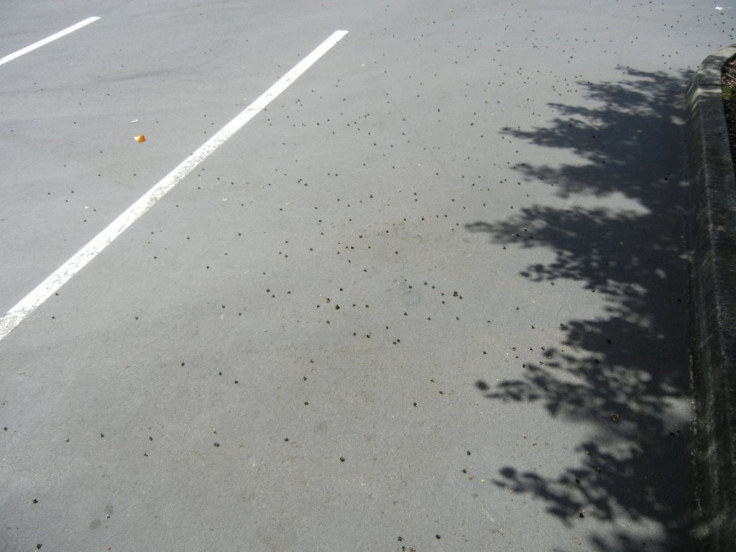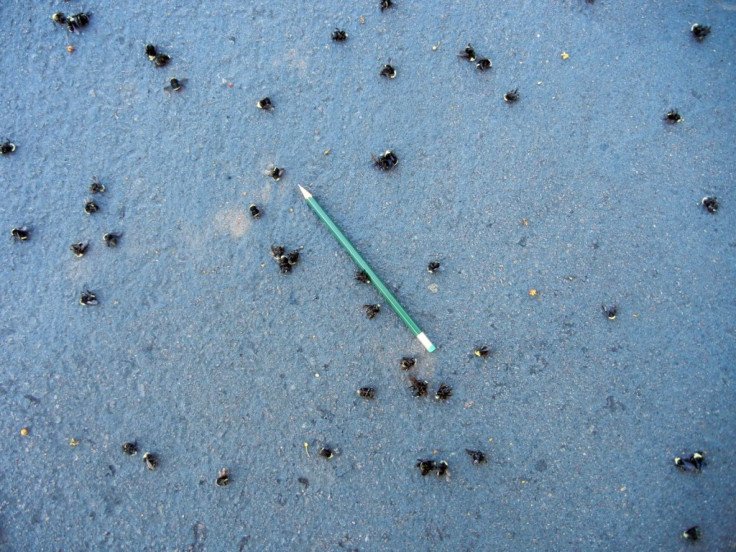 The investigation is still under way. If the pesticide is the confirmed cause and it wasn't used according to the label instructions, civil penalties could be handed down ranging from $1,000 to $10,000 per violation for gross negligence or willful misconduct, Dale Mitchell, program manager in the Agriculture Department's pesticide compliance and enforcement section, told AP.
"I've never seen an incident on this scale," Mace Vaughan, pollinator conservation program director with the Xerces Society, a bee conservation group, told KOIN 6 News. Vaughan says bumblebees are "probably the most important pollinator" in the region, which has one of the largest seed production crops in the country.
Conservationists suggest netting the trees, stripping them of their flowers or using nontoxic insect repellents as possible solutions.
"If the trees are indeed toxic they should be cut down and replaced by something that will provide non-toxic pollen and nectar for bees," Scott Hoffman Black, executive director at the Xerces Society, said in a statement. "It would be especially alarming to find out whether pesticides are the cause in this case because the Linden trees are not even an agricultural crop. Any spraying that happened would have been done for purely cosmetic reasons."
© Copyright IBTimes 2023. All rights reserved.