3 Things You Need To Know About Ethereum, The Next Big Thing In Cryptocurrency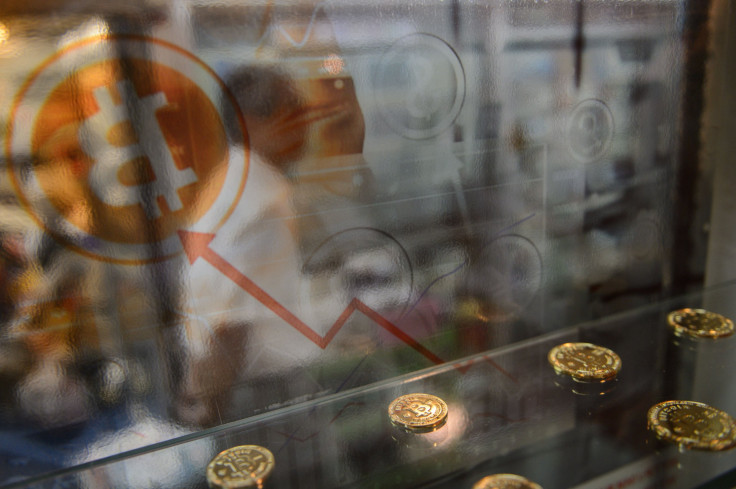 The cryptocurrency ether, which hails from the open source blockchain network Ethereum, is now valued at over $100 per token for the first time since the Ethereum platform went live in the summer of 2015. Much like the fellow cryptocurrency bitcoin, the market value of ether has surged upwards over the past few weeks. Coindesk reported ether's value skyrocketed 900 percent so far this year.
The New York Department of Fiscal Services has already approved Ethereum trading and ether tokens are officially a regulated currency. Ethereum has also attracted investment from major corporations like Microsoft and JPMorgan Chase, two of the 30 companies that now make up the Enterprise Ethereum Alliance. Yet the new blockchain technology is still largely shrouded in mystery.
Read: UN Using Blockchain Technology To Help Refugees, Fight World Hunger
So International Business Times sat down with Jutta Steiner, founder and COO of Parity Technologies, a blockchain startup that developed an Ethereum network browser. Parity Technologies is one of the companies behind the United Nation's first large-scale Ethereum test, a humanitarian aid project at refugee camps in Jordan. Together with Steiner, we've put together a list of three things you need to know about this up and coming cryptocurrency.
1. Ethereum is the world's second most popular cryptocurrency.
Ether tokens are the second most popular currency for blockchain transactions. According to a recent study by Cambridge University, the first two months of 2017 saw more than 47,790 daily transactions on the Ethereum network.
The study revealed that Bitcoin is still king, supported by 98 percent of cryptocurrency exchange networks and vendors, compared to 33 percent that accommodate ether tokens. However, ether tokens are gaining traction at a much faster rate than bitcoin. The number of Ethereum transactions has more than doubled since last year.
2. Although Ethereum has its own coins, Bitcoin exchanges still sell ether tokens.
Bitcoin exchanges like Kraken, Bitfinex, Coinbase and Gemini, all allow ether trading and some even let users trade the tokens for U.S. dollars, CoinDesk reported. These days it's easier to go shopping with bitcoin than it is with ether tokens. But Ethereum and Bitcoin aren't necessarily competitors. They are more like cousins. They generally use the same technology for different purposes.
"Rather than competing with Bitcoin like many other cryptocurrencies, Ethereum complements it," Entrepreneur magazine explained. "While the Bitcoin blockchain network tracks ownership of its own currency...People use Ethereum to create custom [but trustworthy] crowdfunding platforms, autonomous online organizations and even their own cryptocurrencies."
3. Ethereum has the potential to be much more than just digital money.
"Ethereum has, from my perspective, much more vibrant developer community that thinks about different usages and explores them," Steiner told IBT. For example, rather than needing Airbnb or Uber to facilitate exchanges between individuals, Ethereum could be used to disrupt the "sharing economy," which critics see as exploitive.
In the future, the ether blockchain network could connect users directly with providers. Right now, these middleman apps charge the provider a fee and collect the users' data for their own corporate interests.
Read: Bitcoin Price Reaches All-Time High, Continues Upward Trend In 2017
"Ethereum processes user's transactions on these applications," Steiner explained. "Parity's browser can be used to explore the new generations of Uber or Airbnb networks that are 100 percent in the hand of their users, where no intermediary can extract large fees just by sitting in the center."
The Ethereum community is still relatively small. Steiner estimates user's number in the tens of thousands, compared to 2.9 to 5.8 million cryptocurrency users worldwide, according to the Cambridge study. But since the same study estimates around 1,875 people now work full-time in the cryptocurrency industry, many of which are Ethereum developers, that ratio is expected to change quite quickly.
"I really believe we've reached a tipping point," Steiner said. "Maybe not yet in day to day adoption, but definitely in awareness, which I'm sure will turn into adoption in the end."
© Copyright IBTimes 2023. All rights reserved.