30 Mother's Day Quotes For Daughters And Sons About Love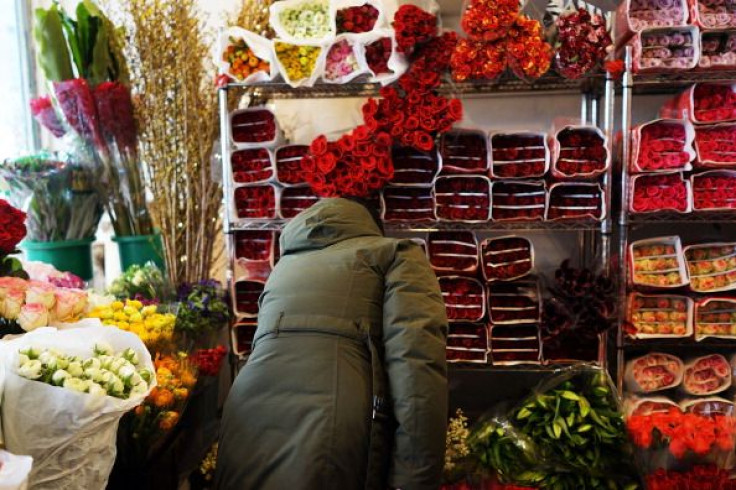 While it's nice to pamper mom with gifts and flowers for Mother's Day, sometimes a meaningful quote to go along with a card will help make her feel even more special Sunday. There are more than 86 million woman celebrating Mother's Day, which means there are many different ways each mom likes to celebrate. Whether it's daughters and sons sharing a saying over the phone or writing it on Instagram, check out loving quote below, courtesy of ProFlowers, Goodreads, mothersdaycelebration.com and Community Table:
READ: Mother's Day Gift Ideas Under $50: Best Presents For Every Type Of Mom
"God could not be everywhere, and therefore he made mothers." –Jewish Proverb
"A mother's arms are more comforting than anyone else's." –Princess Diana
"When you are a mother, you are never really alone in your thoughts. A mother always has to think twice, once for herself and once for her child." –Sophia Loren
"Biology is the least of what makes someone a mother." –Oprah Winfrey
"I remember my mother's prayers and they have always followed me. They have clung to me all my life." –Abraham Lincoln
"I tell my kids, 'I am thinking about you every other minute of my day.'" — Michelle Obama
"Men are what their mothers made them." — Ralph Waldo Emerson
"All mothers are working mothers." –Unknown
"My mother is a walking miracle." –Leonardo DiCaprio
"If evolution really works, how come mothers only have two hands?" –Milton Berle
"Mother - that was the bank where we deposited all our hurts and worries." –T. Dweitt Talmage
"Mothers hold their children's hands for a short while, but their hearts forever." — Unknown
"Most mothers are instinctive philosophers." –Harriet Beecher Stowe
"All women become like their mothers. That is their tragedy. No man does. That's his." — Oscar Wilde
"The heart of a mother is a deep abyss at the bottom of which you will always find forgiveness." –Honore De Balzac
"They are not kidding when they say that mothers are strong women. We need to be strong in more ways than our children will ever know." –M.B. Antevasin
"The best place to cry is on a mother's arms." –Jodi Picoult
"It's not easy being a mother. If it were easy, fathers would do it." –Dorothy, "The Golden Girls"
"Acceptance, tolerance, bravery, compassion. These are the things my mom taught me." –Lady Gaga
"I would say that my mother is the single biggest role model in my life, but that term doesn't seem to encompass enough when I use it about her. She was the love of my life." –Mindy Kaling
"You sacrificed for us. You the real MVP." — Kevin Durant
"Mothers were meant to love us unconditionally, to understand our moments of stupidity, to reprimand us for lame excuses while yet acknowledging our point of view, to weep over our pain and failures as well as cry at our joy and successes, and to cheer us on despite countless start-overs. Heaven knows, no one else will." –Richelle E. Goodrich
"There is nothing as sincere as a mother's kiss." –Saleem Sharma
"In the end, mothers are always right. No one else tells the truth." –Randy Susan Meyers, "The Murderer's Daughters"
"I can imagine no heroism greater than motherhood." –Lance Conrad, "The Price of Creation"
"Mothers possess a power beyond that of a king on his throne." –Mabel Hale
"The daughter prays; the mother listens." –Amanda Downum, "The Drowning City"
"Whatever else is unsure in this stinking dunghill of a world, a mother's love is not." –James Joyce
"Our mothers always remain the strangest, craziest people we've ever met." –Marguerite Duras
"A mother is the truest friend we have, when trials heavy and sudden fall upon us; when adversity takes the place of prosperity; when friends desert us; when trouble thickens around us, still will she cling to us, and endeavor by her kind precepts and counsels to dissipate the clouds of darkness, and cause peace to return to our hearts." –Washington Irving
Follow me on Twitter @mariamzzarella
© Copyright IBTimes 2023. All rights reserved.
FOLLOW MORE IBT NEWS ON THE BELOW CHANNELS