3D-Printed Jewelry Breathes New Life Into 64-Year-Old American Pearl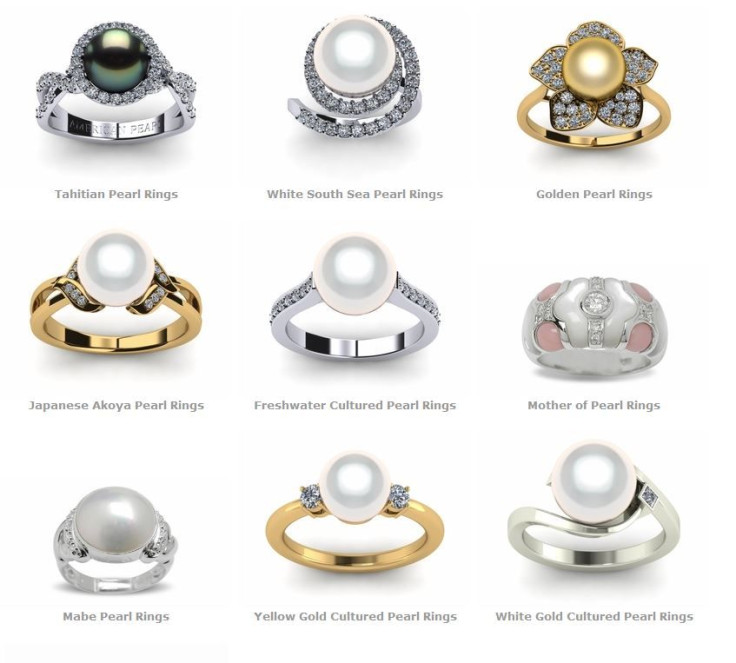 With advances in 3D printing, we've seen the technology used to make such diverse products as guns, shoes, human organs and consumable food. New York City-based jewelry retailer American Pearl is now using the same process to create personally customized jewelry.
American Pearl's flagship store was founded in 1950 in Midtown Manhattan, but the company's online inventory has become its selling point, allowing consumers to purchase and customize rings, earrings, necklaces and other items.
"We can now create a virtual inventory of products and create pieces that are a lot more precise," American Pearl CEO Eddie Bakhash said in an interview. Bakhash's father founded the company more than 60 years ago. The company began experimenting with 3D technology several years ago, but didn't fully apply it until 2013. Though it competes with the famous likes of Cartier and Tiffany & Co., American Pearl is one of a growing number of retailers looking to 3D technology for custom jewelry, including Shapeways and even Amazon.com.
"We take that thermal plastic wax model, we make a mold of it," Bakhash explained. "And into that model we pour the molten metal of the choice of what the consumer's looking for. … That's really the process. You're going from a digital file that exists in the computer's memory to a 3D printer that uses additive manufacturing to create a physical design of what's in the computer's memory in physical form. Then we take that and process that into getting a precious metal."
"Once you get the sculpture in wax, we use the lost wax process of creating a mold from the 3D-printed piece and then pouring the metal into that," Bakhash added.
Additive manufacturing refers to the printing of layers and three-dimensional objects or shapes. 3D printing has technically been around since the 1980s, but its expansion into production has been a 30-year process, and industry growth really took off in the 2010s, with the global market reaching $2.2 billion in value in 2012.
"To get a workflow that really works well and creates products you can actually sell that replace the labor and expense of making it the traditional way, that's quite a feat and that's what we've done," Bakhash said. "You can use computers to bring you an integrated development environment where you can sensibly design and make jewelry based on the proportions and rules in CAD/CAM (computer systems used to design and manufacture products) such that the output is friendly, and that's what we've perfected."
One of the many advantages of 3D printing is the ability to select and build upon a limitless number of designs.
"With the software we have, you can go to our Web site and literally change the size, the shape, the gem stone color, the metal purity, the quality of the gemstone," Bakhash said. "We've got millions and millions of different combinations, and then we 3D-print them to your exact specs."
Are more companies using 3D technology to reduce labor costs and cut down on production time?
"I think you're starting to see this major trend happening, a lot of companies are starting to do this. They have a family of products; all of those products are open for mass customization. They make it available virtually, and then people order it and they make it available in real time," Bakhash said.
The American Pearl site allows users to browse through its expansive inventory without leaving the convenience of their homes. Some of the site's most popular items include its wide selection of rings. Eventually, customers will be able to scan their own hands into the site to see what a ring will actually look like if they choose to buy it.
"Having everything digital, we can do some really cool things," Bakhash added. Customers can even select different types of diamonds – filtering by characteristics like price, size, color or clarity. They can also view the diamond's GIA certificate, a document that verifies the gem's grading and fully assesses the specific diamond.
"The power the consumer has is clearly all there. American Pearl.com has more product than Tiffany's now, because of this technology," Bakhash said. "This is a disruptive technology … It's really gonna give people an advantage. It'll bring jobs back to America, it'll bring power back to the store owner."
© Copyright IBTimes 2023. All rights reserved.