3D Printing Store Comes To Amazon, With iPhone Cases, Jewelry, MP3 Players Among Hundreds Of Products For Sale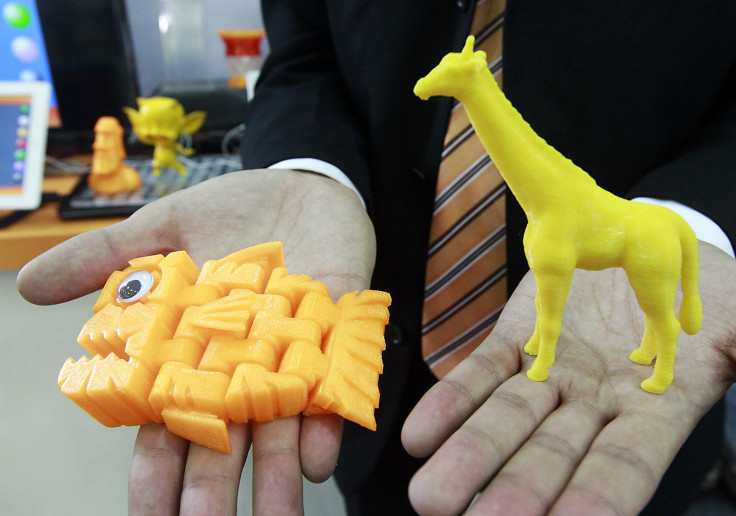 Amazon.com Inc. (NASDAQ:AMZN) officially opened the doors to its new 3D Printing store Monday, now allowing customers to browse through "more than 200 unique print on-demand products."
The e-commerce titan won't be involved in the production or manufacturing of the credit card holders, iPhone cases, customized bobble head dolls, or any of the other hundreds of products, only providing a new way for customers to connect with print designers. Amazon propelled itself to success using the same business model with books. Major 3D printing businesses like Sculpteo, Mixee Labs, and 3DLT are listed on the store's selection already.
"The online customer shopping experience will be redefined through 3D printing," Sculpteo CEO Clement Moreau told the Verge, because "a customer's wants are no longer limited to what's in stock but what they can imagine."
Monday's announcement comes just weeks after eBay Inc. (NASDAQ:EBAY) unveiled a new iPhone app called eBay Exact, which makes is possible for customers to shop for 3D printer-produced items. Users can choose their own "exclusive" watch or tape deck-inspired MP3 player or design their own iPhone case. And while printed guns made for alarming headlines last year, most people combing through online stores have opted for jewelry or toy models.
The selection hasn't been limited to the Internet, though, with physical stores popping up in places like New York City for customers aiming to buy their own 3D printer software, rental subscriptions and other products, like "Star Trek" dolls or dimensional terrain maps.
"This is the replicator come to life," Jerry Castanos, owner of Manhattan's 3D Heights and a self-described Trekkie, told DNAinfo.com. "It's a machine that you can plug in that will make you anything you can design."
© Copyright IBTimes 2022. All rights reserved.
FOLLOW MORE IBT NEWS ON THE BELOW CHANNELS