4 Things You Need to Know Before Subscribing to a VPN in The New Normal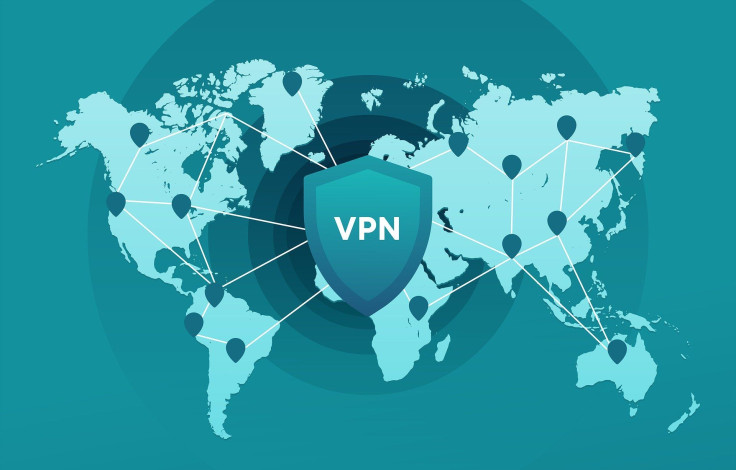 The onset of the Covid-19 pandemic a few months ago has affected how we live our lives and also changed how we conduct businesses. More than ever, many businesses that couldn't adapt are shutting down. Smart business owners on the other hand are innovating and discovering new ways to make the most of the internet space.

From physical meetings and office complexes, many companies had to move online and conduct their conferences and business meetings with no virtual walls. Many others also started exploring the angle of remote work for their employees.
However, as much as these innovations are going on thanks to the internet, cybercriminals are not left out in the loop. Last month, India's popular YouTube celebrity and Gamer Carryminati's channel got hacked during a livestream and hackers asked for Bitcoin donations, Morning Tick reported.
History shows that whenever there is a crisis, there is a tendency for criminal actors to jump in and take advantage of unsuspecting victims and exploit them, and it is happening again.
The massive Twitter hack that took place sometime last month gives credence to that fact. Many companies have suddenly become threats too. And this makes it imperative for every profit minded business to give their security system a boost, thus leading to an increase in the demand for Virtual Private Networks (VPN) across the globe, as it promises more security for businesses.
In fact, according to a Statista report, the weeks running from the 8th to the 22nd of March 2020 saw a surge in the use of VPN globally. The report revealed that in Spain and Germany, for instance, there was a 58 percent and 40 percent increase respectively in VPN users.
The essence of a VPN technology
Governments, organizations, and individuals have been grappling with the menace of cybercrime for a long time now. But the Covid-19 pandemic came with a greater surge of online fraudulent activities. The United Nations Office on Drugs and Crime (UNODC), reported that as at the end of March 2020, more than 9,000 domains were registered with the Coronavirus theme.
As it turns out, a handful of these domains were created to exploit the weaknesses of specific operating systems by injecting them with malware. In the end, valuable information such as credit card numbers, banking data, sensitive browser data would be stolen.
With cybersecurity experts now on a race to curb the schemes of cybercriminals, VPNs have proven a valuable addition to the security arsenal of businesses. Switcherry, a leading VPN provider, delivered the Switcherry VPN and Wifi Proxy tool for iOS users to help businesses and individuals combat the latest cyber threats.
With tools like Switcherry now becoming a necessary addition to businesses and individuals, we'll explore some factors to consider before choosing a VPN service.
1. Level of Security
Encrypting your internet traffic from prying eyes is a priority as you go about your online business. You must know the level of encryption your VPN provider is offering, and ensure that your VPN has been certified by an independent security specialist.
For instance, the AES-256 encryption ensures that all your internet activities are hidden below several layers of security. With this, your personal information becomes secured even when you are using public WiFi.
2. Performance level
Most VPNs often create lags in website load speed, restricting you to a daily or a monthly quota. Consequently, this negatively impacts your business growth.
Switcherry has taken into account the diversity in policies regarding different countries, this is why they have a lot of servers that they regularly update based on new regulations and policies from the hosting countries.
Before using a VPN provider, you should ensure its performance is optimized for your specific location and needs.
3. Suspiciously cheap plans
The pricing policy of a VPN must be clear. Anything too cheap can never be good enough. How do you expect the cost of running a fast, safe, and secure network of worldwide VPN servers with good apps and support to be met if the pricing is so cheap?
Even if you have to pay extra, ensure that the quality of service you are getting is top notch and your VPN service provider can function optimally on all devices. For instance, Switcherry can be used on both your Android and iOS devices.
With a subscription-based model, you should be able to opt in to try out the VPN package of your choice and have the option to discontinue when you please. With price offers from as low as $9.99 and a weighted rating of 4.45 out of 5 rating on the Apple App Store, Switcherry aims to woo both the conscious spender and businesses with large needs.
4. Privacy
The new normal has brought to focus the risks to your data privacy. This is more so since you will be working from home and may not be able to act on time should there be a breach.
Switcherry ensures you don't have to load through any third-party sales websites. This makes it difficult for phishing to take place while you're surfing the web with your VPN.
One of the innovations Switcherry has introduced into the VPN technology is to ensure that any record of your visits to any website or file you downloaded is not kept. They also don't allow ads since they can be used to spread malware.
Your IP address needs to be masked and if you can get it done at an affordable price, it will go a long way to save costs.
Your security is of paramount importance but that is not all you must seek out for in any VPN. Apart from these fundamental requirements, Switcherry comes with the added advantage that allows you to use one account on five different devices.
This will save you time and enable you to concentrate on your work even while at home. Your VPN should also make it possible for you to stream from geo-blocked sites and countries.