5 Biggest Stars Who Died Before New Year — From Pelé To Vivienne Westwood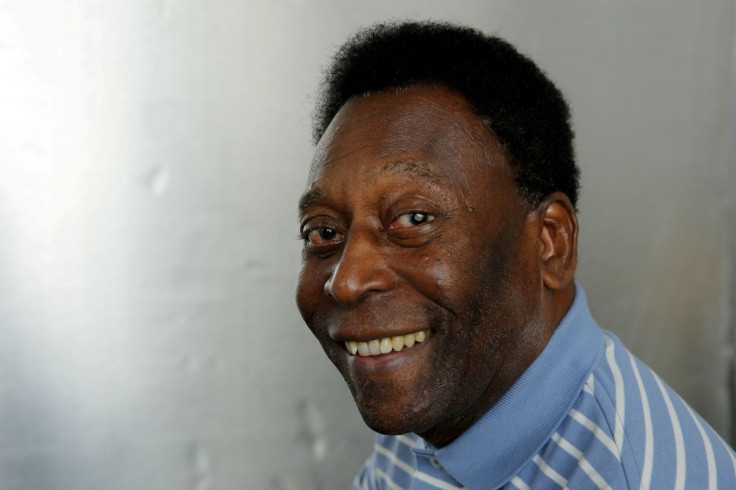 KEY POINTS
Pelé died this week after being hospitalized for a respiratory infection and colon cancer complications
Vivienne Westwood died aged 81 at her home in London Thursday
Edyth "Edie" Landau died at 95 of natural causes Saturday
Several big names in the sports and entertainment world have died just a few days before the New Year.
Here are five famous personalities who passed away over the past week.
Big Scarr
Rapper Big Scarr, whose real name was Alexander Woods, died at the age of 22 due to an accidental prescription pain medication overdose on Dec. 22, TMZ reported, citing the Memphis artist's family.
His uncle, Arthur Woods, revealed that he took the pills while staying at his girlfriend's house in Memphis. Big Scarr battled depression, with his uncle saying that the death of the rapper's grandmother was something that he took very hard.
Big Scarr was previously involved in a car accident that left him with multiple scars on his face at 16 years old. The incident inspired his stage name. In a 2020 shooting, a bullet hit his spine.
Bob Penny
The official website of the Laughlin Service Funeral Home published an obituary announcing Bob Penny's death. The 87-year-old actor reportedly died on Christmas Day.
He started his acting career following his retirement in 1990 from the University of Alabama at Birmingham, where he taught poetry and prose. He notably appeared in the movies "Mississippi Burning," "The Legend of Bagger Vance," "Sweet Home Alabama" and "Forrest Gump."
Edie Landau
Edyth "Edie" Landau, who served as the executive vice president of National Telefilm Associates, died of natural causes at the age of 95 in her home in Century City, a neighborhood in Los Angeles, on Dec. 24. The Hollywood Reporter shared the news Tuesday.
The Oscar-nominated producer was the brain and heart behind Oscar-nominated films like "Long Day's Journey Into Night," "The Deadly Game" and "Hopscotch," to name a few.
Her son, "Titanic" and "Avatar" producer Jon Landau, paid tribute to her following her passing.
"Edie, thank you for all you taught me, thank you for the life example you always were, and thank you for all the love you bestowed on me. You will be in our hearts forever," he said.
Pelé
Pelé, the Brazilian soccer legend who won three World Cups, died at the age of 82 this week, his daughter Kely Nascimento confirmed on Instagram Thursday.
The soccer superstar was admitted to a hospital in São Paulo in late November for a respiratory infection and for complications related to colon cancer. Albert Einstein Hospital revealed earlier this month that his health had worsened as his cancer progressed.
Pelé died Thursday from multiple organ failure due to the progression of colon cancer, according to a statement from the hospital.
Vivienne Westwood
Vivienne Westwood, a renowned British fashion designer, died aged 81 at her home in London Thursday.
She passed away peacefully, surrounded by her family, according to an official statement from her eponymous company.
Her husband, Andreas Kronthaler, shared his heartbreak in a statement, in which he also thanked her for everything.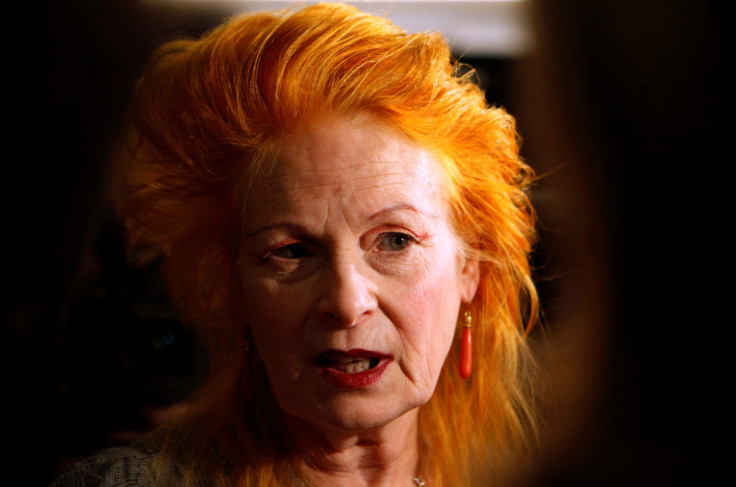 © Copyright IBTimes 2023. All rights reserved.