5 Times When Kate Middleton Moved Away From Royal Traditions: Duchess Of Cambridge Does Not Ride Horses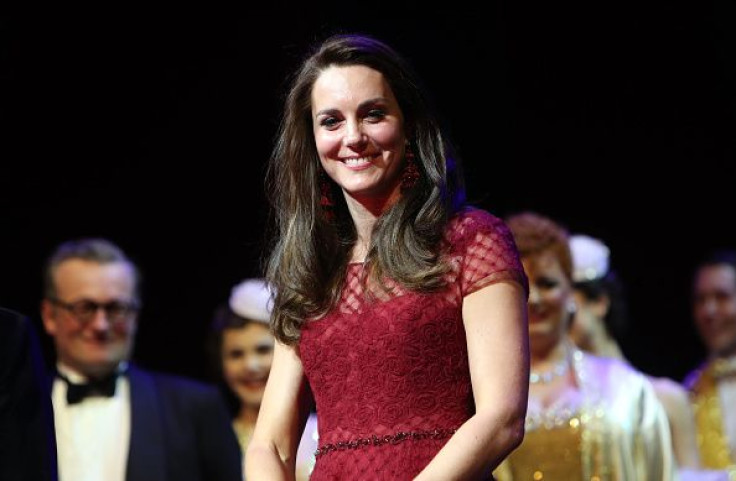 Kate Middleton, 35, has picked up elegance and poise, which a royal princess possess, with sheer ease after marrying Prince William in 2011, but the one thing that she has not picked up is horse riding. While the activity is a huge passion among the members of the royal family, the Queen herself goes horse riding at several occasions. The Queen's granddaughter, Zara Tindall is also an Olympic medal-winning equestrian, according to reports.
However, Middleton has not shown fondness for the hobby, even though, the act is something her husband has done his entire life, and a tradition the Queen and other members of the royal family adore, reports said.
Read: Why Is The Royal Family Talking About Mental Health?
Although, the Duchess of Cambridge, ensures that she does not break any royal tradition while making public appearances, there have been times when she intentionally or unintentionally did so. Here are the five times when Middleton broke the royal traditions.
1. In 2014, NBA player, LeBron James wrapped his arms around Middleton's shoulder during a photo session. The royal protocol was broken as such a sign of affection is a breach of proper etiquette. A similar royal faux pas took place when former First Lady Michelle Obama got touchy with the Queen during a 2009 G20 summit reception in the UK, the New York Times reported.
2. Prince William and Middleton break the Royal protocol each time they fly with their son George. According to the royal rules, two heirs should not fly on the same flight together so that their Royal lineage is protected, E!Online reported.
3. Middleton and Prince William celebrate their Christmas at home instead of spending time with the rest of the British royal family. The royal couple has broken the royal tradition and have opted to spend the Christmas vacation at their palatial home Amner Hall in Norfolk, where they are joined by Middleton's parents and the rest of the Middletons, the Independent reported.
4. In an article in Star magazine in 2015, entitled "Royal Bodyguards Tell All" one guard had revealed that Middleton took pole dancing classes to help get her trim figure back following her first pregnancy.
5. At the age of 29, Middleton broke the record of being the oldest royal bride to ever grace the aisle. While she and William began their relationship in 2003, the couple waited until 2011 to marry, the Telegraph reported.
© Copyright IBTimes 2023. All rights reserved.