Kate Middleton On Motherhood And Isolation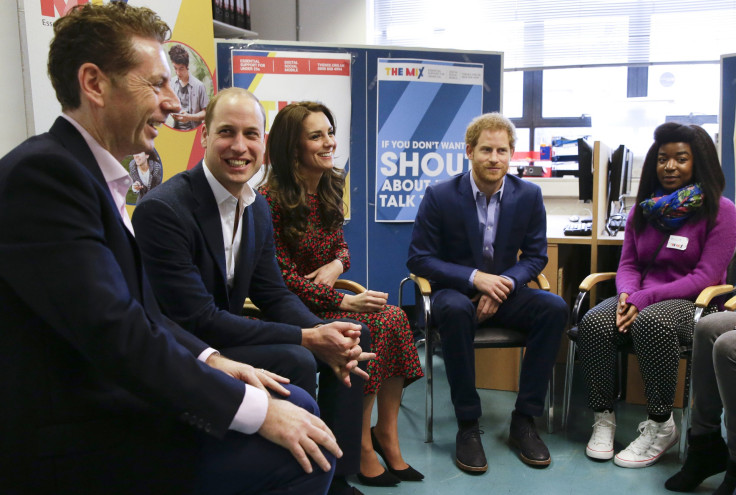 Motherhood is difficult for everyone – even for one of the most beloved royals in the world.
The Duchess of Cambridge has made comments in the past about some of the struggles she deals with as a mother. But it was during a meeting with co-founders of Mush—an app that helps connect new mothers to one another—that Kate Middleton revealed that motherhood could be lonely.
"It is lonely at times. You do feel quite isolated," Middleton was quoted to have said by the Daily Mail. In her frank discussion with Mush founder Katie Massie-Taylor and Sarah Hesz, Middleton expressed the importance of being vocal, reaching out and connecting with others during times of loneliness.
Read: How Prince Harry And Prince William Have Broken From Royal Protocol To Discuss Mental Health
"But actually so many other mothers are going through exactly what you're going through. But it's being brave enough, like you obviously were, to reach out," Middleton told Massie-Taylor and Hesz Thursday.
The Mush co-founders are supporters of Heads Together, according to Daily Mail, the campaign that helps to offer assistance and resources to those struggling with mental health illnesses. Heads Together is a partnership between the Royal Foundation and relevant charities that aim to destigmatize notions of mental illness.
The Royal of the Duke and Duchess of Cambridge and Prince Harry – the charity organization led by Prince Harry, Prince William and Kate Middleton -- partnered with Heads Together as one of its three-goal initiatives. The threesome has focused on attending discussions, meetings and interviews on behalf of the campaign recently and the work has led to some revelatory insight from the royals.
While the British royal family is historically known for its traditional silence when it comes to all things personal and painful, the younger generation of royals has taken it upon themselves to speak more openly and publicly about their own issues.
Harry made headlines earlier this week with the announcement that he sought help in his last 20s after the "chaos" of his mother's death in 1997.
"I can safely say that losing my mum at the age of 12, and therefore shutting down all of my emotions for the last 20 years, has had a quite serious effect on not only my personal life but my work as well," Harry said during a podcast interview with Mad World.
© Copyright IBTimes 2023. All rights reserved.