Will Kate Middleton Be Queen? Duchess Of Cambridge Curtsies To Queen Elizabeth II On Easter Sunday Service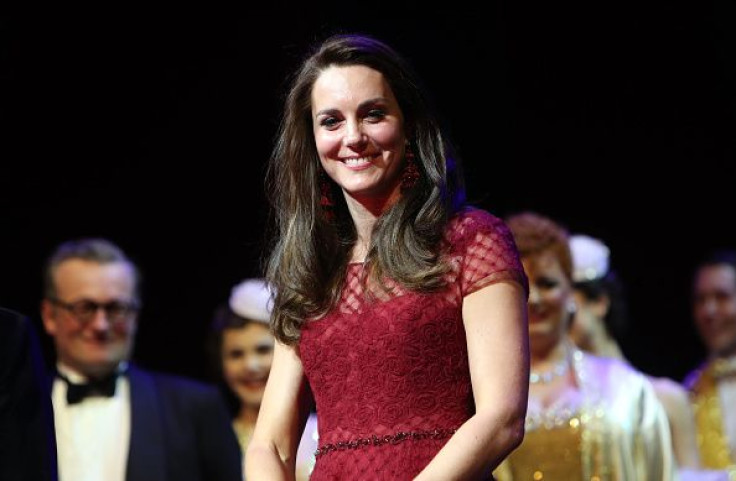 Kate Middleton showed some royal etiquettes when she met Queen Elizabeth II for the Easter Sunday service at St. George's Chapel near Windsor Castle. The Duchess of Cambridge was accompanied by Prince William, Princess Eugenie, Princess Beatrice and Prince Edward for the service, but her children, Prince George and Princess Charlotte, were not present.
The 35-year-old mother of two looked elegant in a cream Catherine Walker coat, accessorized with a satin cream hat and matching clutch and pumps. The queen, who last year had to skip the annual holiday services because of her bad cold, looked healthy and fresh in a bright teal coat and coordinating hat with pink flowers. The queen arrived for the service with her husband Prince Philip and was greeted by a huge crowd.
Middleton has taken up some serious royal duties since the beginning of 2017 and continues to divide her time between attending key events and raising a young prince and princess of England.
Read: Kate Middleton Visits Sister Pippa To Help With Wedding Preparations
Not only has Middleton been following in the footsteps of the queen in terms of royal duties, she is also following the monarch's fashion.
Last month, Middleton and the queen both were seen wearing identical outfits with different color schemes. The reason behind Middleton copying the queen's fashion has been seen by many as a way of Prince William's wife both reflecting and honoring the grandmother to her husband.
When the queen suffered from a weekslong cold in December 2016, many believed that the 90-year-old might abdicate the throne, giving rise to questions whether Middleton could be the next queen. However, the queen shows no signs of leaving her throne.
In case the queen dies or abdicates, Prince Charles, the first in line, will take the British throne. The second in line to the throne is Prince William who will become the king of England after Prince Charles dies or abdicates. The third and fourth in line to the throne are Middleton and William's children, Prince George and Princess Charlotte.
© Copyright IBTimes 2023. All rights reserved.