'50 Shades Of Grey' Movie Cast News: Luke Bracey And Alexander Skarsgard Top Christian Grey List; Ian Somerhalder Still Not In Running, Source Says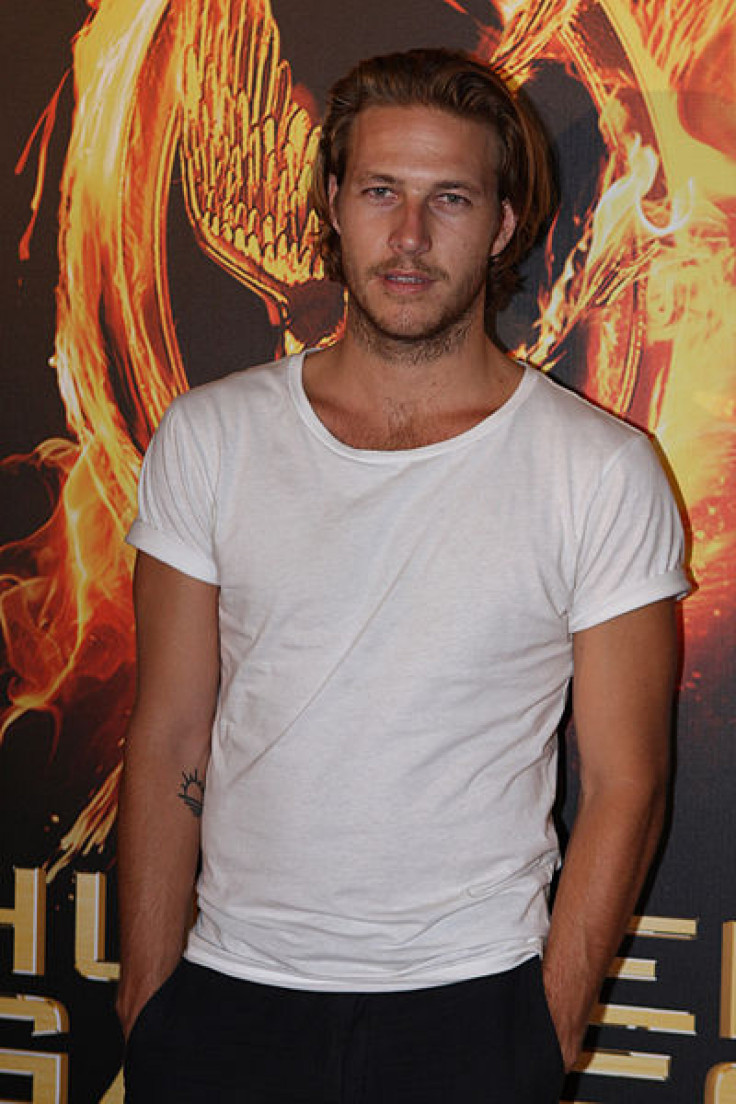 Are you ready to meet Christian Grey? Fans have been speculating who will replace Charlie Hunnam since he pulled out of the "Fifty Shades of Grey" movie. But according to an insider, another casting announcement is on the way. A source close to the "Fifty Shades of Grey" movie, who spoke on the condition of anonymity, told the International Business Times that casting for the kinky billionaire is expected to be announced within a week in order to keep the film on track with its release date.
The movie adaptation of E.L. James' erotic "Twilight" fan-fiction was initially given an Aug. 1, 2014, theatrical release date but has hit a pretty serious rough patch before filming could even begin -- they have no lead. At the beginning of September the author announced that "Sons of Anarchy" star Charlie Hunnam would be playing Christian Grey, and that "Ben & Kate" actress Dakota Johnson was cast as Anastasia Steele. However Hunnam dropped out of the film a month later … leaving the role of Christian Grey back up in the air. Now the movie executives are scrambling to replace Hunnam while keeping the chemistry Johnson shared with him alive on-screen.
Rumors and speculation over the casting of Christian Grey and Hunnam's replacement have picked up again and according to an insider, "Vampire Diaries" star Ian Somerhalder and "White Collar" actor Matt Bomer are still not in the running … despite fan pleas. The insider explained that casting has not started holding auditions again but instead have turned back to their original front runners for the part of Grey -- which never included Somerhalder or Bomer.
The top contenders for the role are reportedly none other than "True Blood's" Alexander Skarsgard and Australian actor Luke Bracey. But before fans get into a tizzy over Skarsgard's name being linked to the role, the source claims that the part will go to a lesser known actor … likely Bracey. While Hunnam declared that his departure from the film was due to his "immersive TV schedule," according to the insider the "Sons of Anarchy" star really left the movie due to the overwhelming hype surrounding him as a known actor. The producers want to avoid another Hunnam fall out by casting an "unknown" in the field -- similar to how Robert Pattinson was an "unknown" before playing Edward Cullen in "Twilight."
Luke Bracey, 24, is best known for his role as Trey Palmer in the Australian series, "Home and Away," and Aaron in "Dance Academy." U.S. residents may recognize him from the 2011 film "Monte Carlo," which starred Selena Gomez, Leighton Meester and Katie Cassidy.
Who do you want to see play Christian Grey in the "Fifty Shades of Grey" movie? Let us know your thoughts in the comments section.
© Copyright IBTimes 2023. All rights reserved.