50 Shades Of Putin: Do You Prefer "Mad-imir," "Sad-imir" or "Glad-imir" Putin? [GAME]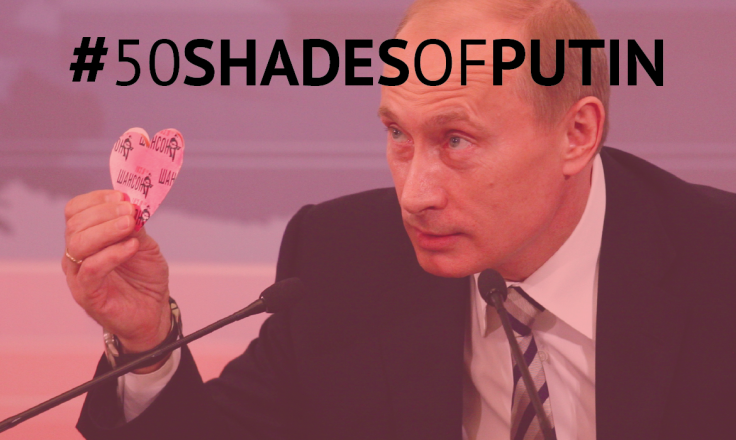 Does Russian President Vladimir Putin ever smile? He does! He even shed tears this one time!
We went through Reuters' massive photo library, looked at thousands of photos of Putin over the last decade or so of his political career, during which he served as Russia's Prime Minister and President, and picked out the ones in which he's showing emotion.
There's "Mad-imir" Putin, speaking during a cabinet meeting in 2008, "Glad-imir" Putin, hugging a Bulgarian sheepdog in 2010, and Presidential Candidate "Sad-imir" Putin tearfully addressing supporters in 2012.
Putin also gets excited. We found him swimming in a lake, fishing and riding on a horse in 2009. More recently, he was excited for a friendly game of hockey before the Olympics on January 4, 2014.
All told, we've collected these and 42 other Putin portraits in the emotion matrix below.
The photos are placed based on how close Putin's facial expressions are to the emotions on each of the four corner of the matrix -- happy, excited, sad and angry.
Choose any square of color to see which Putin lies underneath, and then tweet your favorite Putin to your valentine!
© Copyright IBTimes 2023. All rights reserved.