6 Best Apple TV Games Show Why Apple Inc.'s Latest Device Is Big News For Gaming: VIDEO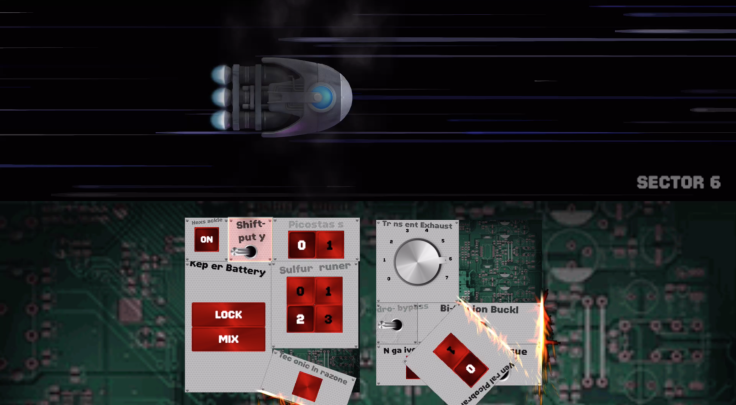 When the fourth generation Apple TV was unveiled in September, it caused a stir in the tech world. The first Apple TV to support games, it set tongues wagging about the possibility that Apple may have finally cracked gaming with a simple, cheap way to get apps on the big screen. It's been nearly a month since launch, and the signs are starting to show that Apple could be onto something here.
One major gripe shared by developers and players alike is the requirement for games to support the Siri remote. With far less buttons than the also-supported gamepad, players feared a hampered experience. But these six games show that in-depth, engaging games can work with the remote, and make for some really great gameplay
Alto's Adventure launched back in February and was an instant success. The Apple TV version of the downhill snowboarding maintains the same tried-and-true formula, which looks gorgeous on the big screen.
It may seem like Wii Sports but for the Apple TV, but that wouldn't be doing Beat Sports justice. Instead, the game is something of a mix between a motion-based sports game and a rhythm game. Single player and multiplayer modes make this a good all-round party game.
Set in a 1930s European city, Calvino Noir places you at the heart of a revolution plot, switching characters and sneaking past guards to complete missions. The stealth action places you at the tense heart of the story, with twists and turns along the way.
Spaceteam is a multiplayer game for smartphones that involves shouting commands at each other to fly a spaceship. The Apple TV can be used to either add an extra player into the mix, or display the commands of every player in a spectator mode. The game is free, with some optional in-app purchases.
Lumino City involves you going in search of your grandad after he goes missing, with a lovely paper aesthetic that's sure to appeal to both children and adults. The game was literally developed using a 10-foot-tall paper construction. The fun puzzles and small-town feel add up to a brilliant game with wide appeal.
Transistor is a sci-fi action role-playing game with a twist. With a push of a button, you can pause time and queue up commands to unleash combo attacks on enemies in the blink of an eye. Even though the remote isn't ideal for action games, Transistor controls brilliantly and draws you in.
It may be early days for the Apple TV App Store, but considering what's on display in the short space of time the device has been on the market, the future is bright.
© Copyright IBTimes 2023. All rights reserved.