6 Disruptive Use-cases of Blockchain and The Companies Developing Them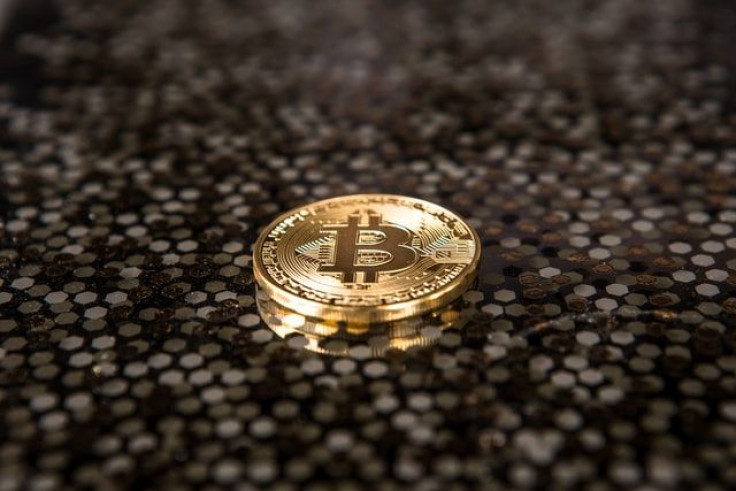 At the peak of blockchain hype in 2017, disruption was the name of the game. Every project had a fancy whitepaper claiming that they were the latest using blockchain to disrupt and transform established industries.
Fast forward three years, and many of those projects are now dead in the water. Those that now remain are the ones that managed to find a legitimate niche for blockchain in their particular segment. Some of the most successful blockchain companies chose to enhance existing business models, while others are working on products that are entirely new to this world. Here are six companies that stand out because of their unique position in the market and their truly disruptive potential.
Currency.com
Currency.com is aiming to revolutionize the cryptocurrency exchange markets by becoming the first to sell tokenized securities under the supervision of regulators. The line between cryptocurrency products and securities has been a delicate one to walk for many years now. However, the government of Belarus is among the first to lay down a comprehensive framework of legislation covering the issuance, use, and trading of cryptocurrencies, which includes tokenized securities. Therefore, Currency.com has set up home in Minsk and obtained the necessary licenses to offer trading of tokens backed by stocks, indices, commodities, and forex pairs.
Now, users can purchase tokenized securities without any concern that the regulators will intervene and render their investments worthless. Currency.com partners with a sibling firm called Capital.com for brokerage services of the underlying assets. Each time someone buys a tokenized security, Currency.com instructs its partner to procure the underlying asset from the open market. It then issues a digital token to the purchaser, which represents their rights to ownership.
The individual owning the token has all the same rights as if they owned the physical security. These include dividends and shareholder voting rights.
Currency.com offers a broad range of tokenized products, including shares in companies such as Netflix, Tesla, and Apple, indices such as the S&P 500, and commodities including oil, gas, precious metals, and crops.
bitFlyer
BitFlyer is a veteran of the cryptocurrency exchange space, having started life in 2014. The company was established in Japan - one of the original hotbeds of cryptocurrency, and by 2017, it was the largest exchange in the world by trading volume solely based on its domination of the Japanese market.
The time seemed ripe for an international expansion, so bitFlyer decided to go global. As things stand, bitFlyer is the only exchange in the world to be fully regulated in Japan, the US, and Europe. It was only the fourth company to obtain the coveted New York Bitlicense, providing cryptocurrency companies the freedom to operate in the uber-financial state. BitFlyer is also ranked in the top ten exchanges on the CryptoCompare Exchange Benchmark, ahead of competitor, Binance. It is one of the few exchanges that can boast it has never been hacked.
In 2017, bitFlyer also became the first blockchain-based company to advertise on TV. The ad came as part of a campaign the exchange was running, giving users the chance to win 5,000 Japanese yen, and featured Japanese actress Riko Narumi, who has an extensive filmography in her native country.
BitFlyer has also been instrumental in leading the way for cryptocurrency self-regulation in Japan. It was the founding member of the Japanese Virtual Currency Exchange Association, which went on to gain recognition from the Japanese Financial Services Authority.
Tachyon Protocol
A decentralized VPN is the latest innovation in the internet security industry that proven to be a successful means of user data protection devoid of third-party control.
One of them has been recently released by Tachyon becoming the first decentralized VPN app for AppStore and Google Market that reached over 300,000 global users within two months after the launch.
Tachyon protocol aims to decentralize the Internet and thereby create a borderless, efficient, secure, fast and reliable decentralized Internet network. The developers behind the protocol claim that the ultimate security of a blockchain-based VPN is reached by the processing of data by servers that are distributed around the world and operated by different users.
"Ever since the Internet came into existence, its underlying infrastructure has more or less remained the same. Marred with privacy issues and data exploitation, centralized organizations have taken advantage of this age-old system. With Internet security protocols built on blockchain we can finally reach the highest level of privacy and security, and increase the quality of our online lives," said Alex Yang, one of the founding members of Tachyon Protocol.
Nominex
Nominex's team created a cryptocurrency trading platform that eliminates boredom. Gamification means now trading is as fun as playing CS:GO. The team is creating a whole new system: introducing ranking systems, prizes for wins in tournaments, and fascinating podcasts. They call engaging, thrilling, and memorable trading entertrading (entertainment+trading).
Nominex makes people's dreams its top priority: providing top-quality education, eliminating social inequality and giving literally everyone equal access, including the unbanked, definitely no more inflation and over 6 ways to make serious money in parallel, lowest fees and so many bonuses and discounts that in fact there are negative fees!
Nominex is also creating colossal opportunities for all by giving everyone equal opportunities to get their power back here and now: here's a way to make real money with 0 starting capital; here's 110% privacy and safety; here's an uncontestable referral system creates passive income in parallel; here's limitless power through endless learning.
AlphaWallet
Tokenization is often portrayed as a highly promising use-case of blockchain technology. Among other things, tokenization of goods or assets increases transaction transparency, reduces the risk of fraud, enables rapid transfers of any tradable rights, and comes with the potential to considerably lower costs of various processes by using smart contracts.
AlphaWallet is considered to be one of the top companies working with blockchain-based tokenization. For the past 2.5 years, the smart-token developer has been developing a programmable blockchain apps platform and the technology framework TokenScript.
In its collaboration with Bartercard, AlphaWallet is helping to build the Qoin E-commerce ecosystem, which is the world's largest cashless trade exchange. According to AlphaWallet's Zhang, the partnership "is designed to bolster the global SME community's access to a wide range of services from tokenizing dollars, invoices to services and products -- effectively creating an open market of exchange for businesses and consumers."
Apart from that, AlphaWallet has run several other successful tokenization projects, like Currency tokens, DeFi token, Book tokens, Car Ownership token, Collectibles/Digital Merchandise token, Property Token, Music Rights token, Physical Merchandise tokens, and others.
SaTT
Atayen Inc. known for its unique Facebook marketing apps gathering more than 4M users and famous customers such as Netflix, McDonald's or Coca Cola has just released a powerful advertising performance dApp called SaTT. Already available on Instagram & YouTube, the company just released the service on Facebook & Twitter few days ago.
SaTT, the smart advertising transaction token, seeks to help quantify the performance of a social media posts through a more advanced method. An ideal tool for any influencer and micro-influencer. The Smart-contract gets data from third-party API that are called oracles, to evaluate the performance of digital actions and process to the payment automatically once criteria are completed, it's a perfect use case of Ethereum smart-contract revolution.
In other words, the decentralized application allows anyone (as long as they have been accepted by the advertiser) to become an influencer and promote their favorite product on social networks while being rewarded with SaTT cryptocurrency, according to several KPIs such as views, likes and shares. Each of us can now play the role of an influencer and get paid for these recommendations/posts on social networks.
FOR FREE to continue reading
✔️ Unlock the full content of International Business Times UK for free
offer available for a limited time only
✔️ Easily manage your Newsletters subscriptions and save your favourite articles
✔️ No payment method required
Already have an account?
Log in