7-Eleven Bring Your Own Cup Day 2022: When To Get Your Giant Slurpee Fill Up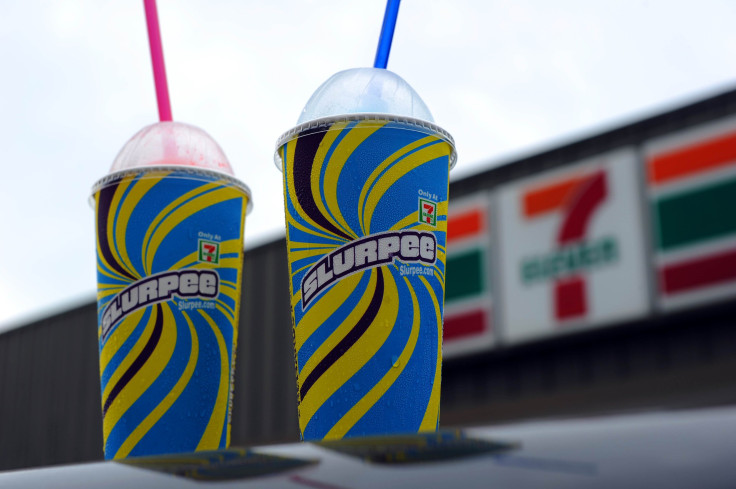 The highly anticipated 7-Eleven Bring Your Own Cup Day is back for 2022, giving Slurpee fans the chance to cash in on a massive fill-up in the cup size of any sort for only $1.99.
Yes, any cup is eligible for the deal, including "cookie jars" and "fishbowls" or any "other creative container," 7-Eleven said, but for one day only – Aug. 27 – and only for 7Rewards and Speedy Rewards loyalty members.
According to 7-Eleven, "If it fits in the cup, fill'er up!" But there are some rules to follow.
To take part in the Bring Your Own Cup Day 2022, Slurpee fans need to make sure their cup or container is clean and leakproof. It should also fit upright in the 10-inch diameter hole in the in-store display to make sure it will fit under the Slurpee drink dispenser.
There is also a limit of one cup per customer.
Customers will be able to fill up at any 7-Eleven, Stripes, or Speedway location on a variety of Slurpee flavors, including blue raspberry, cherry, pina colada, mango lemonade, and Coca-Cola. Or customers can build their own concoctions by mixing flavors.
"We want customers to build the Slurpee drink of their dreams while having fun with their vessel of choice – and we can't wait to see some of the creative cups they come up with," Dennis Phelps, 7‑Eleven Proprietary Beverages senior product director, said in a statement.
The Bring Your Own Cup Day was canceled at 7-Eleven in 2021 and 2020 due to the COVID pandemic.
© Copyright IBTimes 2023. All rights reserved.