'That '70s Show' Actor Ordered To Stand Trial On Rape Charges, Could Get 45 Years
KEY POINTS
Danny Masterson was ordered to stand trial on rape charges stemming from incidents that occurred in 2001 and 2003
He is accused of raping three women but has pleaded not guilty to all charges
Masterson has been out on bail since his June 2020 arrest but is set to appear in court on June 7
"That '70s Show" actor Danny Masterson has been ordered to stand trial on three counts of rape stemming from alleged incidents that happened in 2001 and 2003.
Los Angeles County Superior Court Judge Charlaine F. Olmedo made the determination Friday after the prosecution laid out its evidence over four days, the Associated Press reported. The judge found the testimonies of three women credible for the purposes of the preliminary hearing.
Masterson is charged with three counts of rape by force or fear. He is accused of raping a 23-year-old woman between January and December 2001, a 28-year-old woman in April 2003 and a 23-year-old woman between October and December 2003.
If found guilty, the 45-year-old actor could get up to 45 years in prison.
Masterson denied all allegations and pleaded not guilty to the charges. He had no reaction to the development as he sat with family and friends when the judge announced her decision, the AP reported.
His defense attorney, Thomas Mesereau — the same lawyer who represented the late Michael Jackson and Bill Cosby in their respective sexual misconduct cases — said that sex between his client and the women was consensual.
The legal counsel of Masterson vowed to prove their client's innocence. They have repeatedly challenged the women on discrepancies in their allegations, including collaborating in the years when the sexual assaults occurred. His lawyers claimed that the dates of the alleged incidents made the accurate recounting of memories impossible.
"Memories fade and memories change," Masterson attorney Sharon Appelbaum said.
Mesereau said he believes that police, prosecutors and witnesses were tainted by anti-religion bias against the Church of Scientology. Masterson is a prominent member of the church, while the three women are former Scientologists.
Further, Appelbaum claimed the three complainants formed a sisterhood with the aim of taking the actor and the church down. The lawyer alleged the three spoke to each other to fabricate their accounts.
"Over time their stories are becoming more similar to one another," she said. "They're taking the language of one another."
However, Deputy District Attorney Reinhold Mueller, who represented the victims, downplayed that claim and said the women's testimonies were all genuine.
"They were heartfelt, and they each had their versions of what happened. If there is any consistency in these statements, it was because the defendant was consistent in these acts," Mueller stated.
Masterson has been out on bail since his June 2020 arrest. He is set to return to court for a new arraignment on June 7.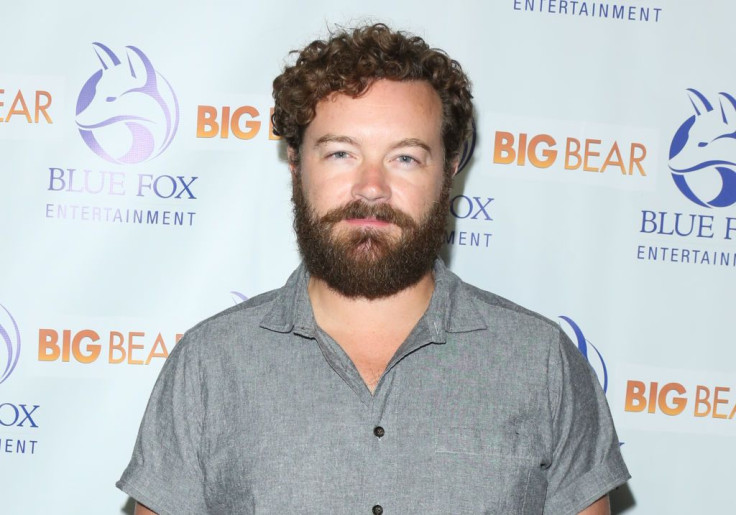 © Copyright IBTimes 2023. All rights reserved.
FOLLOW MORE IBT NEWS ON THE BELOW CHANNELS