8 Best Pumpkin Spice Coffee To Welcome Fall 2020
This article uses affiliate links, which means if you purchase products through these links, we may earn a commission. Click here to see our
T&C
. For licensing please click
here
.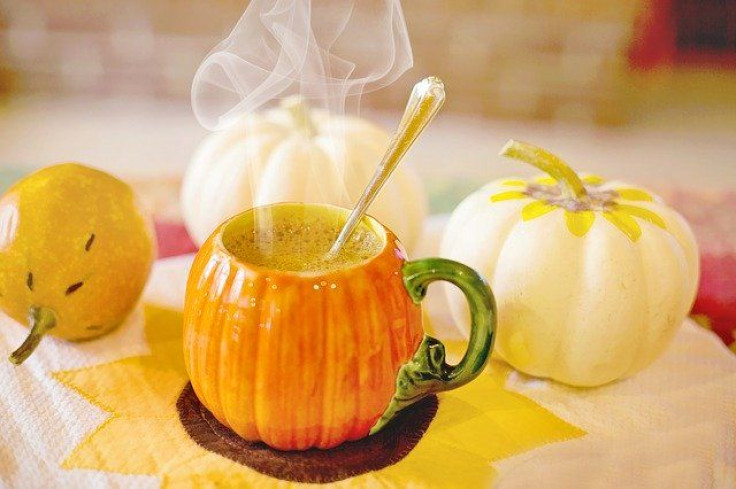 First introduced by Starbucks back in 2003, pumpkin spice coffee (or latte) is a sure sign that fall is near. This seasonal favorite among coffee lovers is made from a blend of choice coffee beans and a mix of pumpkin flavoring and spices such as cinnamon, nutmeg and cloves -- the latter of which is the same stuff found in one traditional fall staple: pumpkin pie.
Starbucks may be the trendsetter, but other brands have started making their own takes on the popular coffee chain's pumpkin spice -- many of which are with the unhealthy stuff discarded. Whether they are grounds, whole beans or made for Keurig K-Cup coffee makers, these are sure to warm your hearts and bring spice to your life this upcoming fall.
Here are eight of the best pumpkin spice coffees to welcome fall 2020:
1. Fall In Love Pumpkin Spice Ground Coffee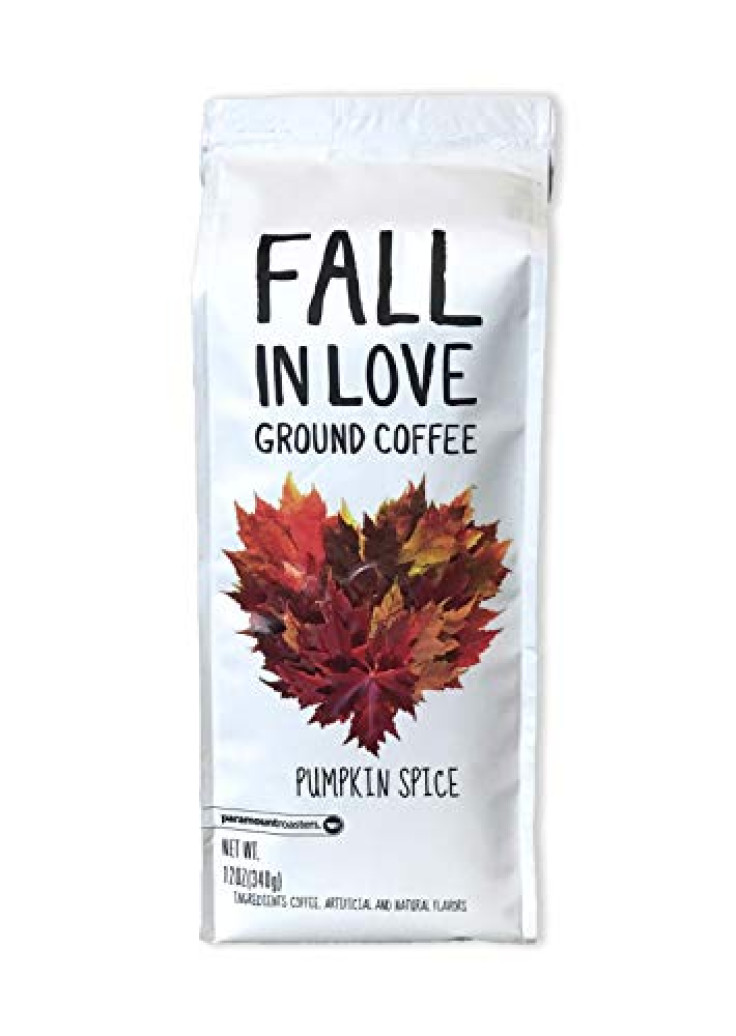 (photo from amazon.com)
Fall in love with autumn each and every day of the season with this pumpkin spice-flavored coffee from Paramount Roasters. Part of a collection of fall-themed coffee flavors, It is made with high-quality Arabica coffee beans which are roasted and flavored to perfection, and comes in a pretty package inspired by John and Abigail Adams' love letters.
2. Unique Coffee Roasters Pumpkin Spice Flavored Ground Coffee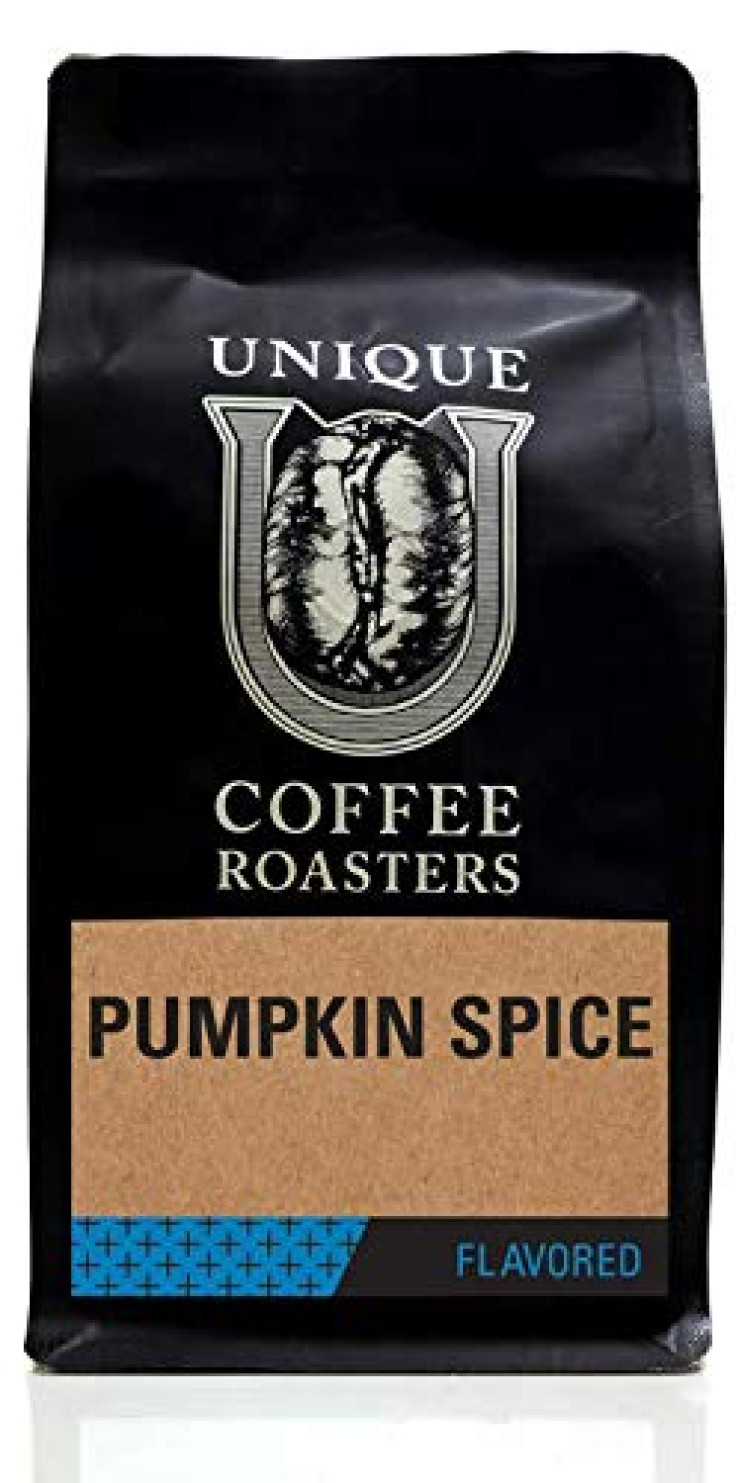 (photo from amazon.com)
Like all the other flavors in Unique Coffee Roasters' premium coffee line, its Pumpkin Spice-flavored Ground Coffee is made using the best Arabica coffee before adding premium gourmet flavors to create delicious bags of flavored ground coffee. This artisan-crafted coffee is medium roasted for a smooth and balanced flavor, and comes in 1-pound sized bags.
3. Death Wish Coffee Co. Pumpkin Spice Ground Coffee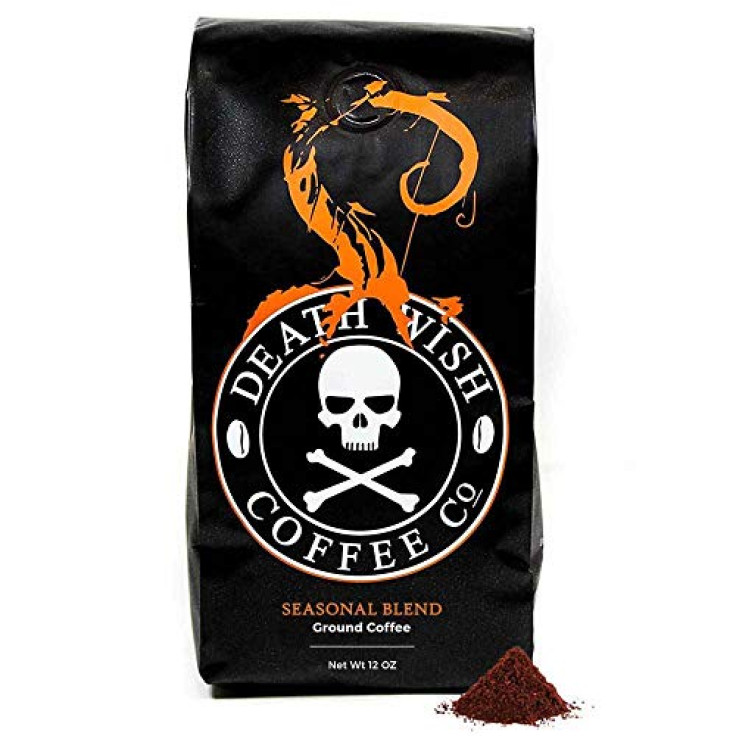 (photo from amazon.com)
Experience the power of fall with this pumpkin-flavored ground coffee from Death Wish Coffee. This organic artisan coffee roast is made from a delicious array of ingredients, including Death Wish's own homemade aged chai spice and pumpkin essential oils, in addition to infused spices such as cardamom, cinnamon and cloves. (Note: in stock August 25.)
4. Bones Coffee Company "Jacked 'O' Lantern" Pumpkin Spice Coffee
(photo from amazon.com)
Bones Coffee Company's Jacked 'O' Lantern brings a scary good morning in every sip. Available in ground coffee and whole bean options, this medium roast coffee is packed with just the right amount of pumpkin spice flavor for a rich, full-bodied and exceptionally smooth taste, and is also vegan- and keto-friendly for a super guilt-free coffee experience.
5. San Diego Coffee Pumpkin Spice Medium Roast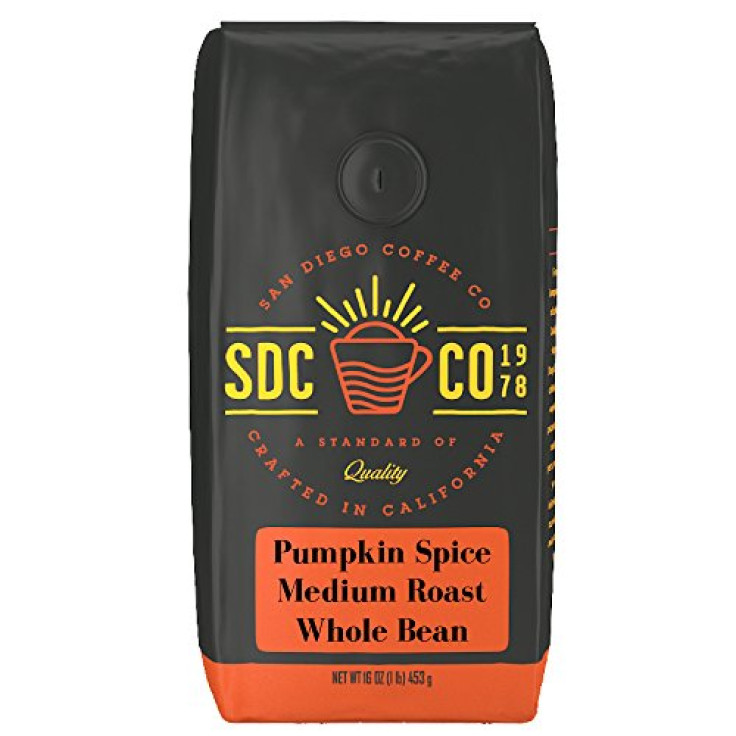 (photo from amazon.com)
Enjoy a delicious seasonal treat for the whole year with the San Diego Coffee Company Pumpkin Spice. Made from 100% Arabica coffee beans, this medium roasted coffee has a complex and bold flavor that is accented by pumpkin notes that evoke your favorite autumn memories. It is available in ground and whole bean options on Amazon.
6. San Francisco Bay Coffee Pumpkin Spice Coffee Pods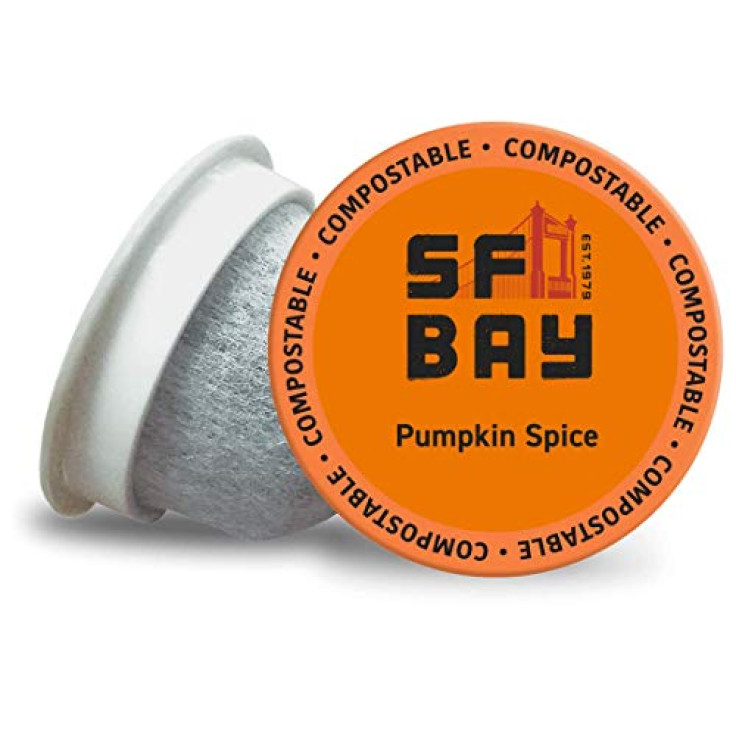 (photo from amazon.com)
This classic flavor from San Francisco Bay is made from a blend of its own gourmet house blend and pumpkin, cinnamon and nutmeg essences. It comes in 97% biodegradable cups so you ensure that you do your part in protecting your planet while enjoying your cup of joe, and is compatible with some Keurig K-Cup brewers and other single-serve brewers.
7. Green Mountain Coffee Roasters Pumpkin Spice K-Cup Pods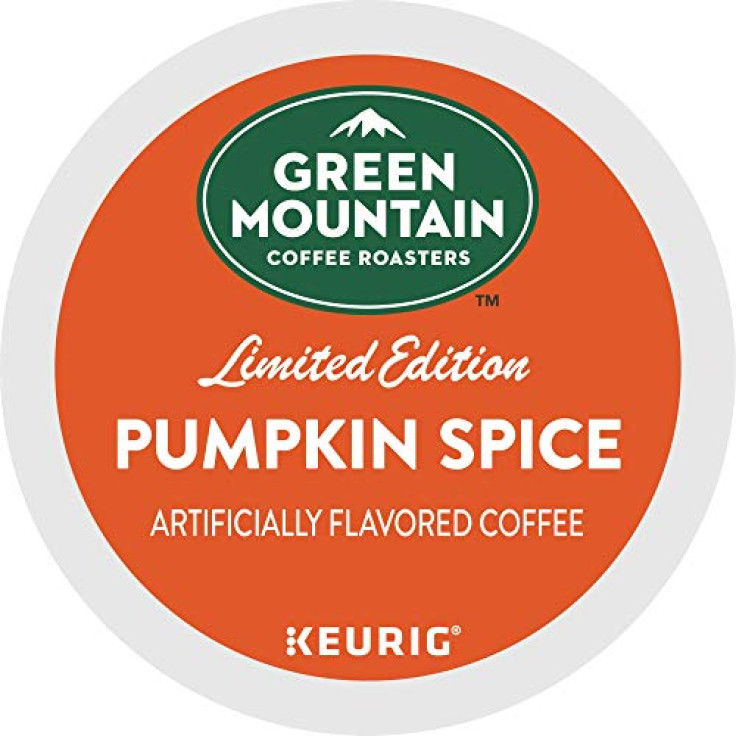 (photo from amazon.com)
These K-Cup pods from Green Mountain Coffee Roasters are for those with Keurig K-Cup coffee machines who want to celebrate fall with the aromatic, warm and creamy flavors of cinnamon and nutmeg. Each K-Cup pod contains lightly roasted, caffeinated pumpkin spice-flavored coffee and is certified Kosher. They are available in packs of 32, 72 and 96 on Amazon.
8. Maud's "It's The Great Pumpkin Mrs. Brown" Pumpkin Spice Coffee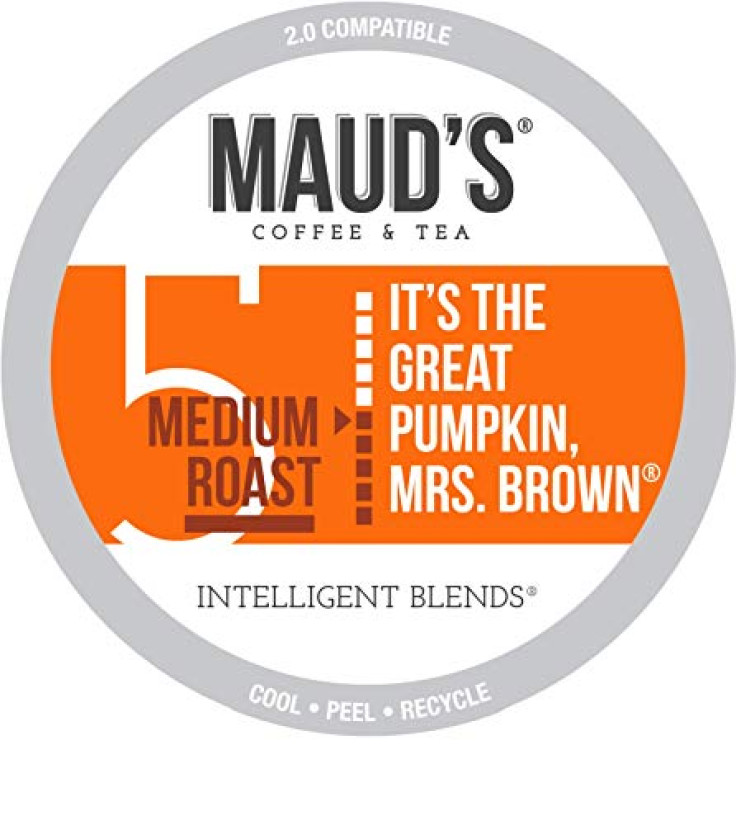 (photo from amazon.com)
With Maud's Pumpkin Spice Blend, you don't have to wait until Thanksgiving to savor and enjoy the delicious taste of pumpkin pie. This fall-flavored coffee blend is made from a blend of Arabica coffee beans drenched in a rich, warm and delicious flavor of spices such as cinnamon, nutmeg and cloves. It comes in single-serve recyclable coffee pods that can be used with Keurig coffee makers.