'90 Day Fiancé': Sumit Singh Suggests 'Kama Sutra' To Jenny Slatten
It looks like Sumit Singh, the star of "90 Day Fiancé: Happily Ever After?" wants to kick his sex life up a notch with the help of "Kama Sutra."
In an episode aired Sunday night, the 33-year-old TV personality and his 63-year-old wife, Jenny Slatten, discussed making their married life adventurous.
"Kama Sutra" is a book penned by Indian philosopher Vātsyāyana that consists of eroticism, sexuality and emotional fulfillment.
"What we could do [is] go ahead and explore some yoga tricks," Singh told Slatten, People reported. "You must have heard about the word 'Kama Sutra'? It teaches you how to, like, keep adventure in your married life or your sexual life."
"Well, of course I've heard that, Who hasn't?" Slatten replied with a laugh, as Singh went on to explain what they can gain from the book.
However, the suggestion did not go down well with Slatten as she questioned Singh, "What do you mean we can do that here? What do you mean?"
She went on to mention she "don't need to learn anything about it," considering her age.
"I think I already know everything I need to know. I don't need to be taught anything about — you're talking about different sex positions and sexual things? I mean, when I've looked at books — it's different sex positions, isn't it?"
Singh tried to convince his wife further by saying "Kama Sutra" was not just about sexual positions but also about "connection."
Slatten replied they already have "pretty well" connection, and questioned Singh if he was happy in the relationship. After a heated argument, the couple agreed they were good in the bedroom even without "Kama Sutra."
Aside from this conversation among themselves, during a confessional, the couple shared their thoughts about "Kama Sutra."
"We are a young couple. We just recently got married," Singh told the camera before Slatten chimed in, "We're a young couple? One of us is. I don't know, I just wanna — let's just make love and go to sleep."
In a solo confessional, Singh shared he wanted to "bring adventure in the bedroom in order to achieve that pleasure goal."
"It's not just having coitus," he explained. "It's like how you can reach to the moment where you can say that, like 'Oh man, this is something.' It's about the best thing that can happen in life."
The couple got married in 2021 after dating for 10 years. They previously appeared on the TLC's reality show, "90 Day Fiancé: The Other Way" from 2019 to 2021.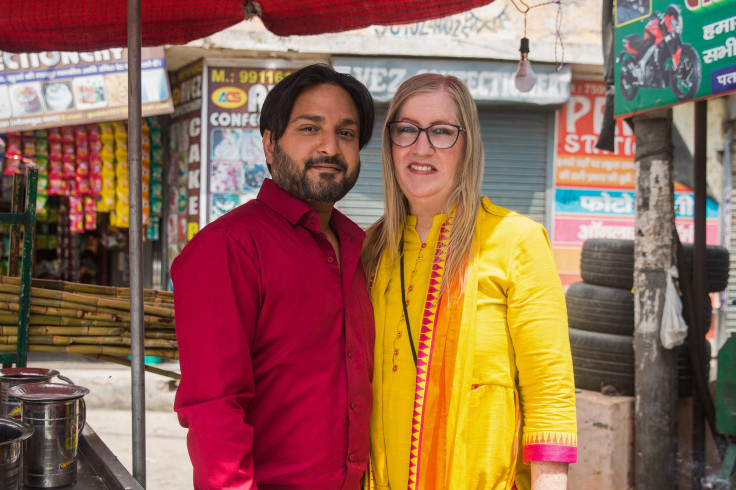 © Copyright IBTimes 2022. All rights reserved.
FOLLOW MORE IBT NEWS ON THE BELOW CHANNELS