Aaron Rodgers Calls Out Anti-Muslim Hate After Packers-Lions Game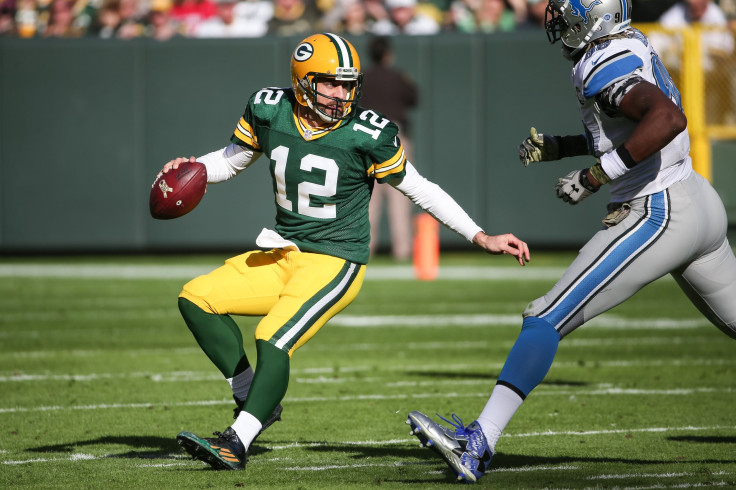 Green Bay Packers star quarterback Aaron Rodgers won't stand for hate -- and he made that known in a press conference after the Packers-Detroit Lions game in Green Bay, Wisconsin, on Sunday.
Before the game started, the Packers organization held a moment of silence at Lambeau Field to honor the victims of Friday night's terrorist attacks in Paris. But one fan in the stadium didn't get the memo, shouting out "Muslims suck!" so loudly that the players on the field could hear him, according to various reports.
After the game -- which the Packers lost to the Lions, 18-16 -- Rodgers addressed the moment in the post-game press conference.
"I think it's important to do things like that," Rodgers said of the moment of silence, which was observed at all NFL stadiums on Sunday per the instructions of Commissioner Roger Goodell. "We're a connected world -- you know, six degrees of separation."
But the moment was sullied, he felt, by one fan's nasty remarks.
"I must admit I was very disappointed with whoever the fan was who made a comment that I thought was really inappropriate during the moment of silence," said Rodgers. "It's that kind of prejudicial ideology that I think puts us in the position we are in today."
Rodgers himself would not repeat the comments when asked about them: "That's all I'm going to say about that."
© Copyright IBTimes 2023. All rights reserved.