ABB Sweetens Shareholders With $4B Buyback As Sets Out New Strategy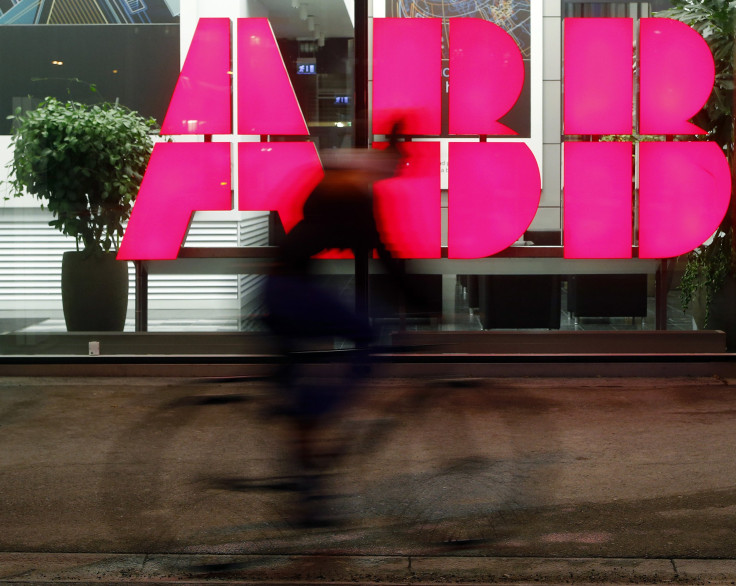 (Reuters) - Swiss engineering group ABB said it would buy back $4 billion (2.48 billion pounds) of shares, offering a sweetener to investors after a series of problems at its power systems unit and in the face of sluggish economic growth.
The Zurich-based firm's Chief Executive Ulrich Spiesshofer is presenting his new strategy and financial targets exactly one year since taking over from predecessor Joe Hogan.
Spiesshofer, a former management consultant, has spent the past 12 months scrutinizing ABB's businesses and selling off non-core units. He said ABB was passing on the fruits of that "pruning" to shareholders through the share buyback program.
"It is a strong vote of confidence in the future growth potential of ABB," Spiesshofer said in a statement ahead of ABB's capital markets day in London on Tuesday.
Besides offering to buy back shares, the company also trimmed its medium-term sales forecasts on Tuesday.
The Swiss group makes products from industrial robots to transformers for power grids. It is banking on higher demand for its wares as rising wage costs make labor-saving technologies more attractive and governments replace aging power networks.
But ABB's performance has been dogged this year by problems at its power systems unit, which makes kit for power generation, transmission and distribution, and has faced costly delays.
For the 2015-2020 period, ABB said it now expected sales to grow 4-7 percent per year on a like-for-like basis and is aiming for an operational EBITA margin corridor of 11 to 16 percent.
The new goals replace a medium-term annual sales growth target of 5.5-8.5 percent and an operational EBITDA margin target of 13-19 percent for the 2011-2015 period.
ABB said approximately three quarters of the $4 billion buyback program would be used to reduce share capital, while the remainder would be used to support employee share programs.
The company's shares rose sharply in early trading on the share buyback, according to dealers. At 0709 GMT, the stock was 2.5 percent higher, outpacing a 0.3 percent rise in the wider European sector .SXNP.
ABB announced steps designed to strengthen collaboration between its five business units. It said it would reorganize its regional structure to focus on three large regions: Asia, Europe, and Middle East and Africa.
The Swiss group is also looking to expand its service and software offering to help increase market share. In 2011, ABB bought Australian software firm Mincom, having previously spent more than $1 billion on U.S. software firm Ventyx.
ABB said it expected earnings per share (EPS) growth at a compound annual growth rate of 10 to 15 percent and to deliver attractive cash returns on investment (CROI) in the mid-teens. The new financial targets will take effect from Jan. 1.
© Copyright IBTimes 2023. All rights reserved.