Abercrombie & Fitch Reports Disappointing Q3, Lowers Guidance For 2014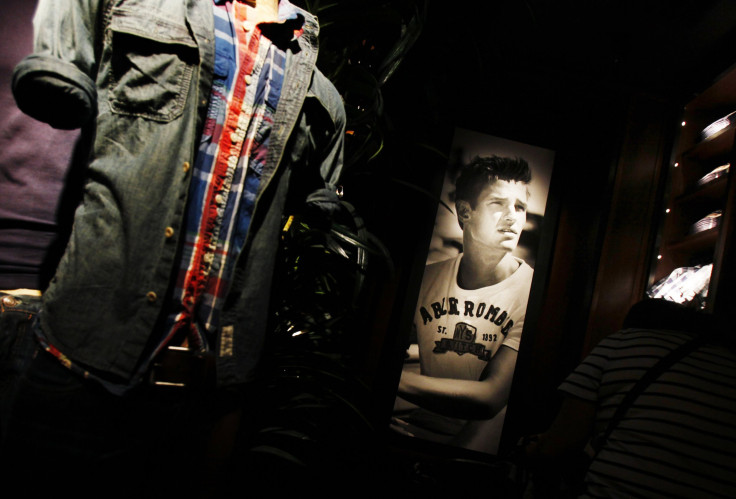 Abercrombie & Fitch Co. disappointed investors Wednesday with third-quarter earnings that were much lower than expected. The teen retailer reported earnings of $18.2 million, or 25 cents per share, for the three months ended Nov. 1. In the the year-earlier period, the company reported a loss of $15.6 million, or 20 cents per share.
Third-quarter revenue came in at $358 million, compared with the $916 million that analysts polled at Thomson Reuters had expected. They had also expected earnings of 41 cents per share.
"We were disappointed with our third-quarter results," CEO Mike Jeffries told investors on a call. "The third quarter proved to be more difficult than expected.... We remain in a challenging environment."
Jeffries blamed weather, a highly promotional environment around back-to-school season and turmoil in the teen apparel market for the company's earnings. Store traffic improved in August from a year ago but fell significantly in September and October. The company plans to improve sales by gradually displaying its logo less on its clothing and improving the fashion from classic, preppy looks to trendier, flashier looks.
Abercrombie & Fitch expects EPS of $1.50 to $1.65 for 2014, down from previous guidance of $2.15 to $2.35.
© Copyright IBTimes 2023. All rights reserved.