Abortion Debate Raises Concerns Over Digital Privacy And Criminality, How To Protect Information
With the Supreme Court likely to overturn Roe v. Wade and further restrict abortion access for millions in the United States, concerns are starting to grow about how online and app data can actually help lead to prosecution of those who do get a procedure done.
Cynthia Conti-Cook, a tech fellow at the Ford Foundation, told the Washington Post that online data being used to prosecute someone for abortion care is "absolutely something to be concerned about."
Different ways apps can lead to private information being shared range from online searches to data brokers selling people's data without warrants, leading to imprisonment. However, there are ways that people can try and protect themselves from their information being used against them.
Turning off personalized ads is a first step recommended by The Digital Defense Fund, as well as using secure search engines such as DuckDuckGo over Google. Secure browsers such as Safari and Chrome incognito modes can also be helpful, as well as Firefox Focus, brave and Tor, which offer enhanced security. Deleting history is also important, and users can also utilize multiple add-on apps on browsers to keep third-party trackers away.
Other recommendations include alternative messaging apps like Signal and WhatsApp, as well as Google Voice, turning off face-id, fingerprint id and other non-password methods of gaining access to a device. It is also advised to not use easy-to-guess passwords, and to log out of any social media apps or emails after use.
The Fund also recommends setting up two-factor authentication, turning off location data so apps cannot track location, and using Virtual Private Networks (VPN) to keep location data safe. They also suggest women delete any apps to track their periods, as that information is not protected by HIPPA and the apps can disclose the data to anyone.
"Doing a few basic things, like putting a strong passcode on your phone and turning on two-factor authentication on your email, will make you dramatically safer," Evan Greer, deputy director of Fight For The Future, told Buzzfeed News.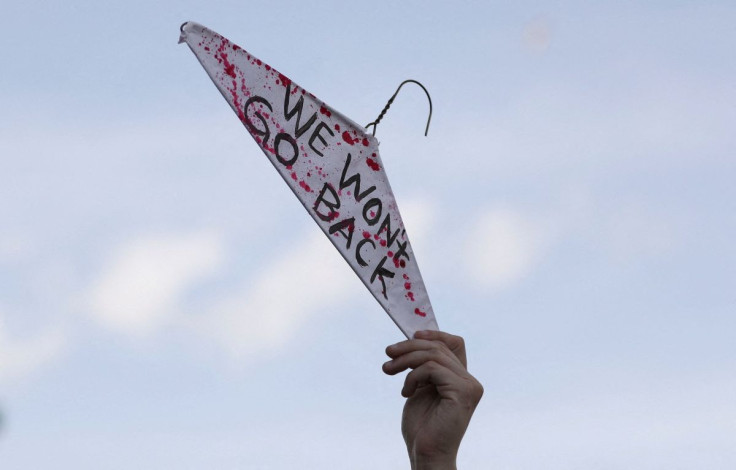 © Copyright IBTimes 2023. All rights reserved.