ADB Says Will Maintain Standards When Cooperating With AIIB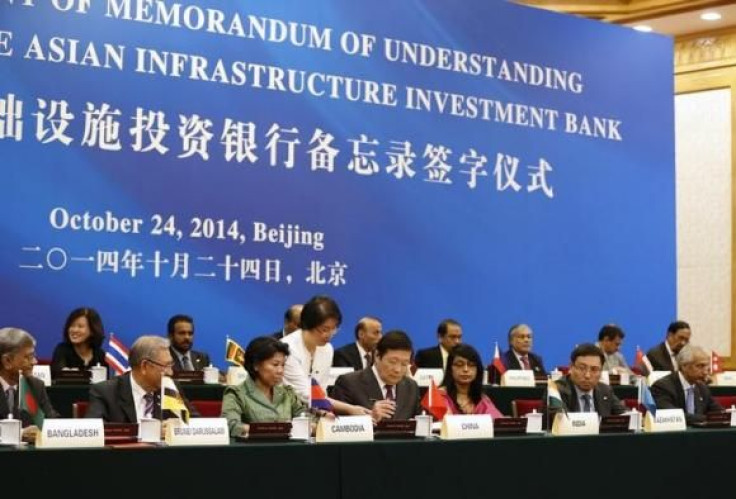 (Reuters) - The Asian Development Bank (ADB) said on Saturday that it was ready to work with the China-led Asian Infrastructure Investment Bank (AIIB) so long as standards were met, while also announcing changes to boost its own lending capacity by billions of dollars.
China has said 57 countries have signed up to become founding members of the AIIB, but so far the United States has chosen to remain outside the bank, seen as a rival to the U.S.-dominated World Bank.
Giving reasons for not joining, the United States has cited what it called a lack of transparency, doubts about lending and environmental safeguards, and concerns over Beijing's influence.
Japan, which has a lead role in the ADB, has also cited a lack of transparency at the Beijing-based AIIB for not joining by a March 31 deadline, but has said that it would be desirable for the ADB to work with the AIIB.
Addressing a media conference at the start of the multilateral lender's annual meeting of its board of governors in Azerbaijan, ADB President Takehiko Nakao said the bank wanted to cooperate with AIIB, provided criteria were met.
"ADB is happy to cooperate, including co-financing, with the AIIB," Nakao said in Baku. "With the AIIB, if we co-finance, we will study how we do things, but I don't have any intention to lower our standards."
The four-day meeting comes amid much discussion of the future of global development architecture as more countries, including most shareholders of the ADB, commit to becoming founding members of the AIIB.
On Friday, Nakao held an hour-long meeting with Liqun Jin, the secretary general of the AIIB's interim secretariat. The pair agreed to work together in Asia, including jointly financing infrastructure projects and sharing information.
"We shared the importance of safeguard policies about the environmental and social protection," Nakao said.
To boost its own lending capacity, the ADB also announced a merger of its Asian Development Fund and its ordinary capital resources balance sheet.
"The merger will boost ADB's total lending and grant approvals to as high as $20 billion - 50 percent more than the current level," it said in a statement.
The statement said that under the new initiative, ADB assistance to poor countries stood to rise by up to 70 percent, estimating that it could reach as high as $40 billion in coming years from $23 billion last year.
© Copyright IBTimes 2023. All rights reserved.