Adele Opens Up About Boyfriend Rich Paul For The First Time: 'I Know What I Want'
KEY POINTS
Adele and Rich Paul were friends for quite some time before they started dating early this year
The "Hello" singer said she felt safe with the sports agent
Adele said she dated other men before Paul but added that they found it "stressful" being out or seen with her in public
Adele has confirmed her romance with new beau Rich Paul as she spoke about their relationship for the first time.
The "Hello" hitmaker, 33, shared details about their relationship in her interviews with the U.S. and British editions of Vogue. "Yes, we're together," the November cover girl told Vogue U.K. "We're very happy."
Adele also revealed that she had been friends with the 39-year-old sports agent for quite some time before things turned romantic early this year. "He was always there, I just didn't see him," she told American Vogue.
The British singer recalled meeting Paul — founder of the Klutch Sports Group, with clients such as LeBron James — at a party a couple of years ago. She said she was "a bit drunk" at the time and told Paul, "Do you want to sign me? I'm an athlete now."
The new couple went Instagram official last month when Adele posted a photo of them posing for a sweet snapshot. But prior to this, they first sparked dating rumors in July when they watched Game 5 of the NBA Finals together. According to the Grammy winner, she didn't really intend to go public with their romance at the time and just wanted to go to the game.
"I just love being around him. I just love it," Adele shared. "He was like, 'What are people going to say?' And I was like, 'That you signed me. As an athlete. You're my agent.' And he was like, 'OK, cool.'"
Adele — who filed for divorce from her ex-husband Simon Konecki in 2019 after tying the knot in 2016 — wasn't thrilled to be back in the dating scene.
"It's been s--t. And 99.9% of the stories that have been written about me are absolutely made up," she said.
However, Paul "incredibly arrived" just before her estranged father Mark Evans died in May, according to the pop superstar. Adele said she was never "anxious, nervous or frazzled" when she was with Paul but "quite the opposite."
"I'm a 33-year-old divorced mother of a son, who's actually in charge. The last thing I need is someone who doesn't know where they're at, or what they want. I know what I want. And I really know what I don't want," said Adele, who is mom to 8-year-old son Angelo with Konecki.
While she did date before Paul, Adele told British Vogue that those men "hated it," unlike her current beau.
"They'd find it stressful being out or seen with me, which meant that I guarded all of it beyond. It never evolved because we were never experiencing things together," she said.
But according to Adele, Paul was "not frazzled by it at all," adding, "It feels like it's consistent and considerate enough that I don't care who knows. He's great. He's so f--kng funny. He's so smart, you know."
Adele will release "Easy on Me," her first new song in six years, this Friday.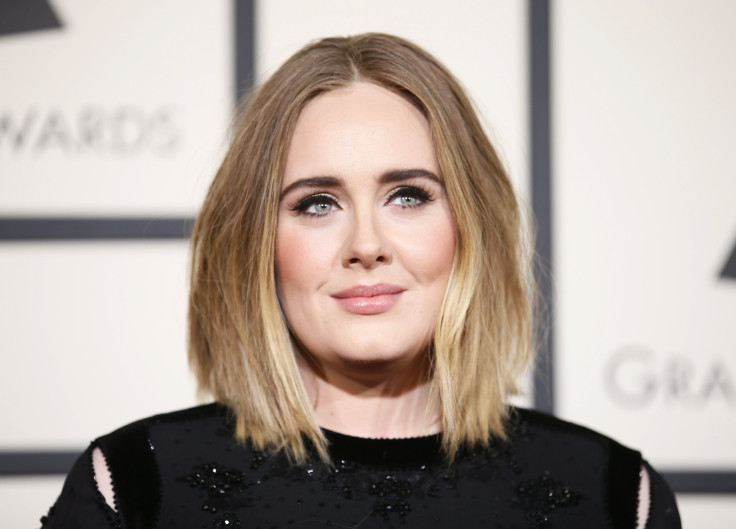 © Copyright IBTimes 2023. All rights reserved.