Adele Visibly Upset At Fan Recording Her Live Performance During Italy Concert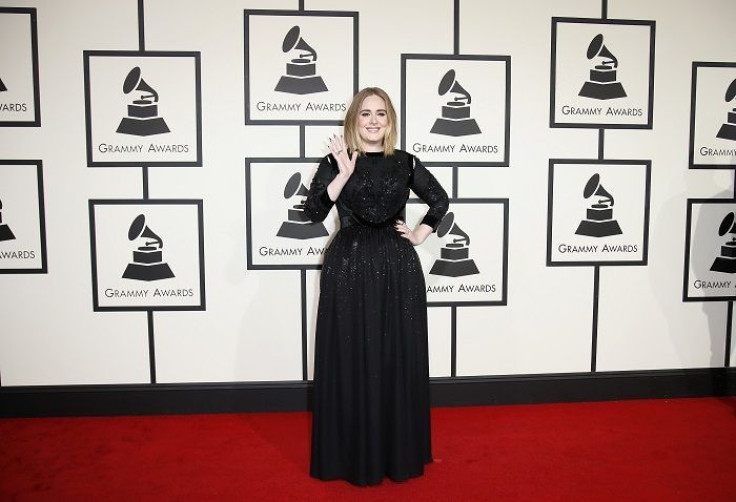 Adele became upset at a fan recording her performance during the Italy leg of her "Adele Live 2016" concert series.
A video footage has revealed the British singer's sassy side as she called out a fan for filming her during a concert held at Italy's Verona on Sunday, May 29, Us Weekly magazine reported. In a clip included in the report, Adele appears to be addressing the concert crowd when she pointed out to a female fan among the concertgoers. "Yeah, I want to tell that lady as well, can you stop filming me with a video camera because I'm really here in real life," Adele stated.
The British singer also passionately pointed to herself as she explained that the fan should enjoy the show in "real life" instead of viewing it "through [the] camera." Adele also gestured to the said lady fan to dismantle the tripod that she had set-up to record the "Hello" crooner's concert. "Can you take your tripod down? This isn't a DVD, this is a real show," Adele requested the fan.
Adele also explained to the said lady fan that she wanted her to enjoy the concert. She also commented how many other people were unable to have the same privilege. "I'd really like you to enjoy my show because there's lots of people outside that couldn't come in," the singer said.
The multi-awarded musician and songwriter also appeared visibly upset after she called out the said fan. The said video clip has shown Adele walking back to the center of the stage with an irritated expression on her face. Meanwhile, the singer's pronouncement during the Italy concert was met with cheers and claps from some of the concertgoers.
Adele is currently on the European leg of her "Adele Live 2016" concert series to promote her latest "25" album. The singer is expected to perform in Amsterdam, Paris and Antwerp in June before starting the North American leg of the concert series. The "Adele Live 2016" concert kicked off with a late February show in Northern Ireland and will end with a Mexico performance in November.
In other news, Adele has bought a home in Beverly Hills, according to TMZ. The top secret real estate sale was completed in April and is located in an exclusive gated community in L.A. County. The singer reportedly bought the 4-bedroom and 6-bathroom home for $9.5 million.
However, Adele has yet to move in due to her ongoing concert tour. Some of her celebrity neighbors in the said location includes Ashton Kutcher, Mila Kunis, Nicole Richie, Jennifer Lawrence, Cameron Diaz and other Hollywood stars.
© Copyright IBTimes 2022. All rights reserved.
FOLLOW MORE IBT NEWS ON THE BELOW CHANNELS