Adele's New Song 'When We Were Young' Premieres in '60 Minutes Australia' Promo; Watch A Preview Of Her Performance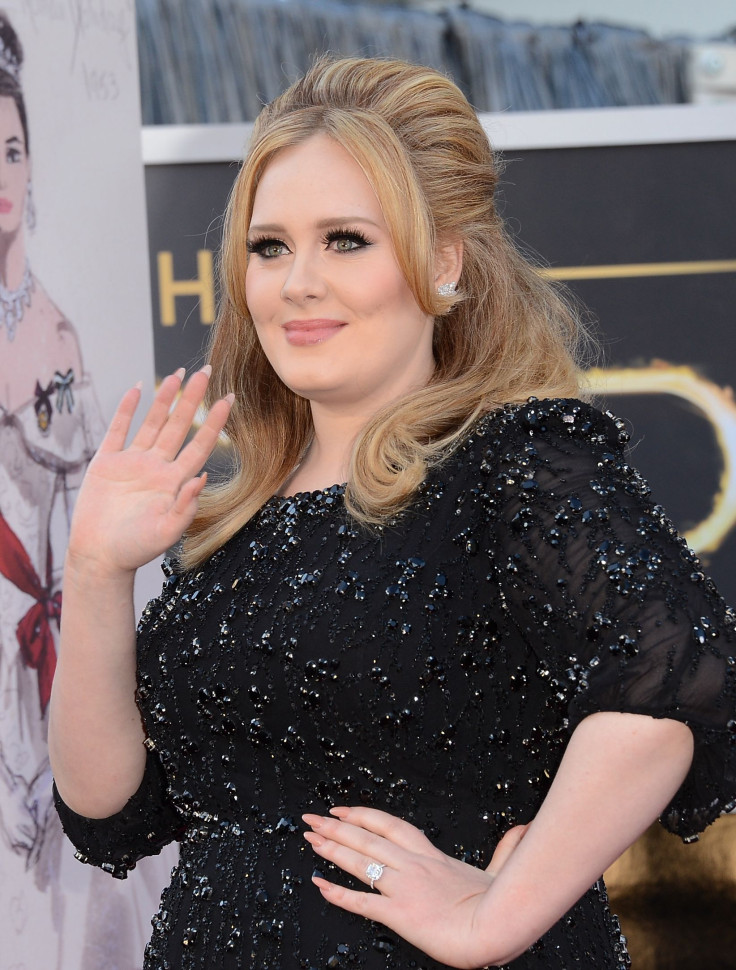 Adele's next single hasn't hit the radio yet, but "60 Minutes Australia" has revealed a sneak peek of the new track from her next album, "25." A promo for the show's next episode highlights an interview with the British singer. The last minute of the video shows Adele performing a track called "When We Were Young."
Watch her performance below:
A WORLD EXCLUSIVE | Music superstar @Adele​ opens her heart and her studio - 8.10 SUNDAY on #60Mins https://t.co/VCri6PZQh8

— 60 Minutes Australia (@60Mins) November 16, 2015
The performance will air on "60 Minutes Australia" on Sunday, but fans won't have to wait that long to hear the track in full. Adele's album, titled "25," will be released on Friday. However, a few thousand lucky fans will get to hear the full song before that. Adele will perform at Radio City Music Hall in New York on Nov. 17 for a one-night-only performance that will air on NBC in December.
The 27-year-old singer told Rolling Stone earlier this month that "When We Were Young" is one of her favorite new songs. The track seems to be longing for the past, and that might be a recurring theme in her upcoming record. "I do have this, like, overwhelming yearning for myself," she told the magazine. "Every single day I have it for, like, a split second. It doesn't take over my life, but I have a yearning for myself from, like, 10 years ago when my only responsibility was writing songs for myself before anyone cared, and getting to school on time."
The track is certainly more uplifting than some of her past hits, including "Someone Like You" and "Chasing Pavements." The singer hinted that she'd be a little less upset on this record. "My last record was a break-up record and if I had to label this one I would call it a make-up record," she told fans on Facebook when she debuted "Hello" in October. "Making up for lost time. Making up for everything I ever did and never did. But I haven't got time to hold on to the crumbs of my past like I used to."
Adele's "25" will be released on Friday through XL Recordings.
© Copyright IBTimes 2023. All rights reserved.