ADP September Jobs Report 2013: Businesses Hired 166,000 Workers, Fewer Than Expected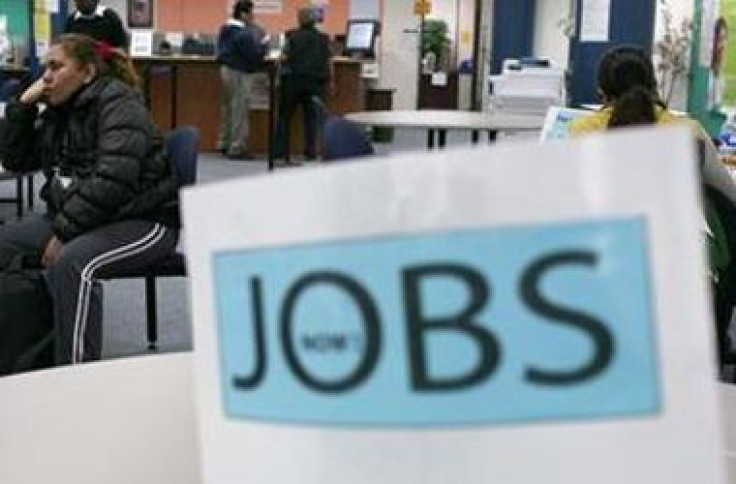 The U.S. private sector added fewer jobs than expected in September, ADP Employer Services reported on Wednesday. Markets look to ADP's report on private-sector payrolls to provide some guidance on the government's monthly jobs estimate, which includes information on both private- and public-sector payrolls.
And ADP's report might be the only one available for awhile, as the government shutdown that started Tuesday could prevent the Bureau of Labor Statistics from releasing its monthly employment report, another primary source for market guidance.
"With the release of the official payroll figures delayed until the government shutdown is resolved, this ADP report will take on a much greater significance than normal in the markets," Capital Economics' Paul Ashworth said in a note to clients.
New Jersey-based ADP said U.S. private-sector employment increased by a relatively disappointing 166,000 in September, albeit up slightly from a 159,000 gain in August. The number also missed analysts' expectation of a 180,000 gain.
Service-providing industries added 147,000 jobs in September, down from 152,000 in August. Goods-producing employment rose by 19,000 jobs in September, a slight increase over its August growth rate. Construction payrolls added 16,000 jobs, while manufacturing payrolls increased by 1,000.
Mark Zandi, chief economist of Moody's Analytics, said, "The job market appears to have softened in recent months. Fiscal austerity has begun to take a toll on job creation. The run-up in interest rates may also be doing some damage to jobs in the financial services industry. While job growth has slowed, there remains a general resilience in the market. Job creation continues to be consistent with a slowly declining unemployment rate."
"At face value, the ADP report suggests the Fed was right to delay the tapering of its monthly asset purchases last month. But most of the other recent evidence on the labor market has been more upbeat," Ashworth said. Initial jobless claims are still close to 300,000, and the ISM manufacturing employment index strengthened further in September.
© Copyright IBTimes 2023. All rights reserved.