Africa Food Crisis 2016: El Niño Drought To Make More Than 50 Million Go Hungry, UN Says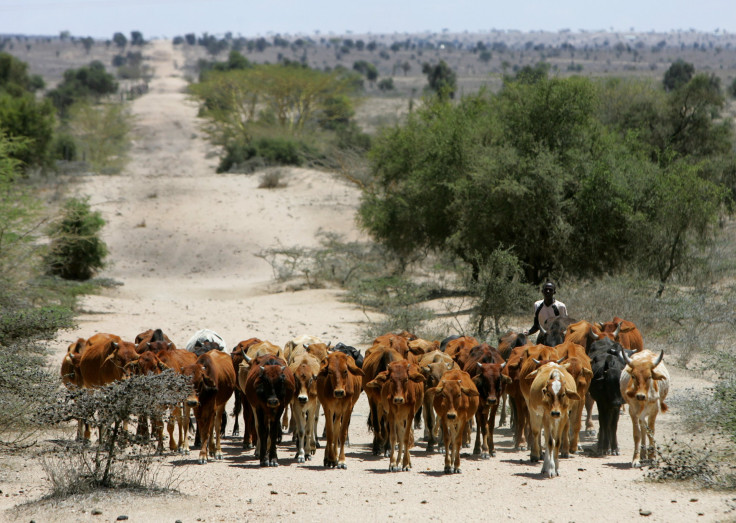 The lasting impact from the El Niño climate pattern has led some African countries into their most serious food crisis in the past quarter century. There are 31 million people on the continent in urgent need of food. United Nations experts said over the weekend they are expecting another 20 million to be affected by Christmas.
El Niño has caused severe droughts in some regions of the continent, especially in the Horn of Africa and southern Africa. Globally, the weather phenomenon is stretching resources thin in Central America, South America, the Caribbean and Southeast Asia, according to the Science and Development Network, a nonprofit science and technology news site.
"The collective impact of the El Niño phenomenon has created one of the world's biggest disasters for millions of people, yet this crisis is receiving little attention," Stephen O'Brien, the United Nations' humanitarian chief, said.
The affected populations include millions of children globally who are or are likely to become malnourished from the droughts. The U.N. expects that food supplies in affected areas will largely run out by July and the crisis will continue until its peak between December and next April.
"The numbers are staggering. One million children in eastern and southern Africa alone are severely acutely malnourished, and across southern Africa 32 million people need assistance. And that figure is likely to increase," O'Brien said, according to the Guardian.
El Niño, caused by warming along the equatorial Pacific, can impact regions with heavy rains and floods as well as the kind of droughts the U.N. is warning about in areas of Africa. In addition to causing rice crops, cocoa fields and coffee fields to dry up in drought-laden areas, El Niño is also largely blamed for the Western Hemisphere's strongest hurricane on record and the planet's warmest recorded year since the 1880s, according to Bloomberg.
© Copyright IBTimes 2023. All rights reserved.