Africa Innovation Prize Nominees Tackle Education, Infrastructure And Health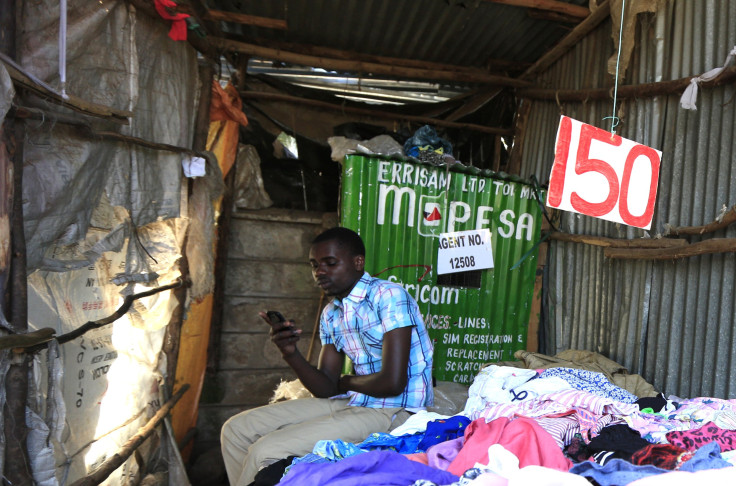 Ten African entrepreneurs have been chosen as finalists for the Africa Innovation Prize, which is intended to recognize those individuals whose grass-roots efforts are making important advances in addressing some of the continent's social and technical problems. Nominees this year come from Burundi, Cameroon, Kenya, Morocco, South Africa and Uganda.
"Year after year, the innovations that are presented for the AIP comprise high-value African solutions with positive socio-economic impact, and this year is no exception," AIP founder Jean Claude Bastos de Morais said in a statement Monday.
The finalists for 2015 come from an array of fields including agriculture, health and education. In May, judges will choose three winners, who will share a cash prize worth $150,000. Here are the 10 ideas whose creators have been nominated for the prize:
Farm Capital Africa
This business, created by Alex Mwaura Muriu of Kenya, allows people to invest in farm operations after they are put through a screening process. It is meant to help small-scale "agripreneurs" who otherwise don't have access to ordinary funding or large amounts of collateral.
Lumkani
South Africa's David Gluckman created a fire detection device that uses radio frequencies to find a fire and issue an alert within 20 seconds. The technology could help prevent fires from spreading quickly in low-income communities with high population density.
OSP Cement
Jean Bosco Kazirukanyo of Burundi created a new type of cement that protects water against oil spills using a chemical reaction that binds cement to contaminants to form lumps that can be easily removed. The compound could allow developers to recycle material from oil spills that would otherwise devastate local environments around Africa.
Seebox
South Africa's Johann Pierre Kok created the Seebox to help kids learn scientific lessons with no teacher required. The box offers short videos to explain concepts and also includes tools to let kids test principles for themselves. It's meant to address the low rates of access to teachers and learning materials that remain problems even as sub-Saharan Africa continues to develop economically.
M-Changa
Kyai Mullei, of Kenya, invented this platform that helps individuals or organizations create and coordinate fundraisers and donations using an application or text messages. It's an effort to capitalize on pre-existing mobile money transfer systems to allow more people to participate, with or without an Internet connection.
TBCheck
This product, created by Lesley Erica Scott, of South Africa, checks on machines used to test for tuberculosis to ensure they're accurate. The technology could make it easier to diagnose the disease, and, in the long run, help curb the epidemic, which is the third leading cause of death on the continent after HIV and AIDS.
Anti-Microbial Livestock Formula
Adnane Remmal, from Morocco, has created a formula to feed livestock that doesn't require antibiotics. It includes nutrients with anti-microbial properties to fight bacteria, parasites and fungi. The formula may keep animals and people safe while reducing the promotion of dangerous antibiotic-resistant bugs.
Cardio-Pad
Created by Marc Arthur Zang, in Cameroon, this tablet can record a patient's heart signal, known as an electrocardiogram (EKG), and send it to a remote station via existing mobile networks. A computer interprets the data and sends information back to the local nurse. The technology could be used to help patients in remote or rural areas who don't typically have access to cardiologists.
Mellowcabs
A suite of technologies created by Neil Du Preez, of South Africa, includes an app that can be used to book and pay for taxi rides while tracking the car in progress. Ideally, the environmentally friendly cabs will help decrease traffic problems, which continue to plague Africa's ever-growing urban centers.
Water Distillation System And Process (DSP)
Created by Uganda's Samuel O. Otukol, this system can transform salt water into fresh drinking water using evaporation and condensation. The process, which is more cost-effective than traditional reverse osmosis methods, could help people in drought-stricken areas.
© Copyright IBTimes 2023. All rights reserved.
FOLLOW MORE IBT NEWS ON THE BELOW CHANNELS