After Cecil The Lion Slaying, U.S. Lawmakers Propose Legislation To Block Hunters From Bringing Home Endangered Species 'Trophies'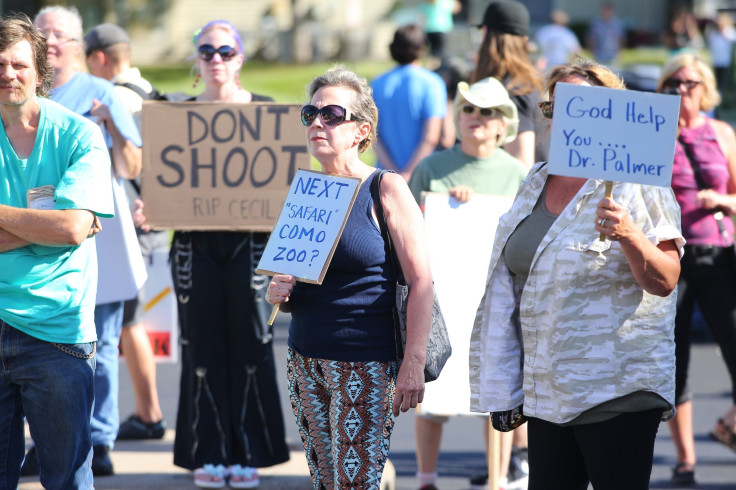 The killing of Zimbabwe's prized lion, Cecil, has prompted a push among lawmakers in Washington to crack down on overseas poaching. A new bill, announced by Sen. Bob Menendez, D-N.J., would block hunters from bringing trophy animals listed as threatened or endangered species back to the United States, The Hill reported Friday.
"Let's not be cowardly lions when it comes to trophy killings," Menendez said in a statement. "Cecil's death was a preventable tragedy that highlights the need to extend the protections of the Endangered Species Act. When we have enough concern about the future of a species to propose it for listing [as endangered], we should not be killing it for sport."
Animal rights advocates said banning trophies would remove a significant incentive for poachers. The proposed legislation, named Conserving Ecosystems by Ceasing the Importation of Large Animal Trophies Act (CECIL) in the lion's honor, is co-sponsored by Sens. Cory Booker, D-N.J.; Richard Blumenthal, D-Conn.; and Ben Cardin, D-Md.
The beloved African lion, a popular tourist attraction at the Hwange National Park in Zimbabwe, was killed by a big-game hunter, identified as Walter Palmer, a Minnesota dentist. Cecil, known for his uniquely beautiful black mane, was lured out of a national park by local organizers of hunting trips, and then shot with a crossbow by Palmer, who reportedly paid $50,000 for the experience.
The slaying of Cecil has sparked international outrage, as conservationists feared it would badly damage their efforts to preserve the species in a country that has sought to fight the effects of poaching. Zimbabwe authorities, who have called for Palmer's extradition, have charged two individuals involved in organizing the hunt.
The proposed legislation would not outright ban the importation of all animal trophies. Instead, it would allow them into the country, but only with consent of the Department of the Interior secretary, The Hill reported. The U.S. Fish and Wildlife Service has launched a probe of Palmer's hunting trip amid widespread appeals that action be taken against the American dentist.
© Copyright IBTimes 2023. All rights reserved.
FOLLOW MORE IBT NEWS ON THE BELOW CHANNELS