After Ivory Coast Al Qaeda Attack, Is Senegal Next? Muslim Population, Unemployment Make Tourist Destination A Target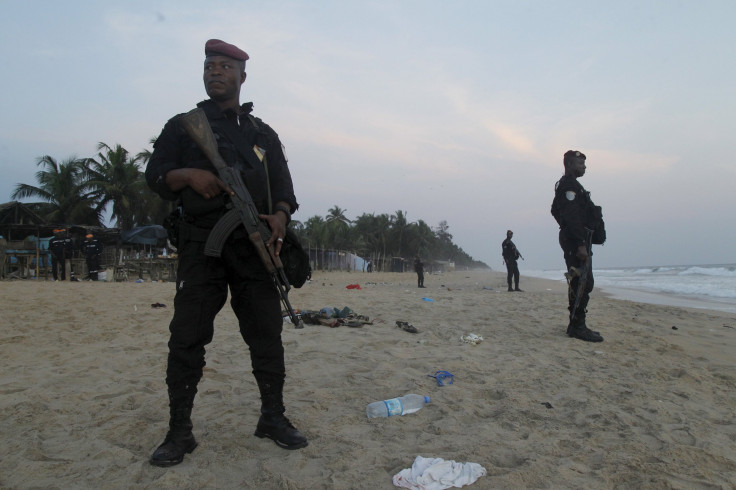 Cafes were bustling with customers Wednesday afternoon in the Senegalese resort area of Saly, where bikini-clad tourists sauntered barefoot across golden beaches under the hot sun. The vivacity of the seaside town was in stark contrast to the bloodstained sand of another popular tourist destination some 1,500 miles away in Ivory Coast, where al Qaeda gunmen shot dead 18 people Sunday in the beach resort city of Grand-Bassam.
Locals in Saly said police weren't patrolling the beaches since the attack, but the realization that Senegal could be next had settled in. "There is no more peaceful place in the world, so we are not waiting," said Dennis, owner of Le Petit Zing restaurant in downtown Saly, who declined to give his last name for privacy reasons. "We are sure there will be an attack in Senegal."
Sunday's deadly raid was the third major attack on hotels in West Africa since November claimed by al Qaeda in the Islamic Maghreb, al Qaeda's North African wing known as AQIM, and Senegal is looking like the next likely victim. The Islamic militant group has made clear the country is on its hit list because of its close ties to its former colonial ruler, France. Senegal has been touted as one of West Africa's most stable countries, remaining free from violent extremism so far. But regional experts and risk analysts said there are several factors that make Senegal a prime target for AQIM's next attack, such as its porous borders, high unemployment, Muslim majority population and large number of European expatriates.
"AQIM is clearly expanding their operations throughout West Africa and Senegal is a really attractive target," said Joshua Meservey, policy analyst for Africa and the Middle East at the Heritage Foundation, a conservative Washington think tank.
Al Qaeda in the Islamic Maghreb and linked groups operate freely across the deserts of northern Mali, a landlocked West African nation that borders Senegal, Ivory Coast and Burkina Faso, among others. With its roots in Algeria, AQIM emerged in 2007 and has said it seeks to spread Islamic law as well as liberate Africans from their French colonial roots. The group claimed responsibility for a deadly attack in January on the Hotel Splendid and Cappuccino Cafe in Burkina Faso's capital of Ouagadougou, and a siege in November on the Radisson Blu hotel in the capital of Bamako in neighboring Mali.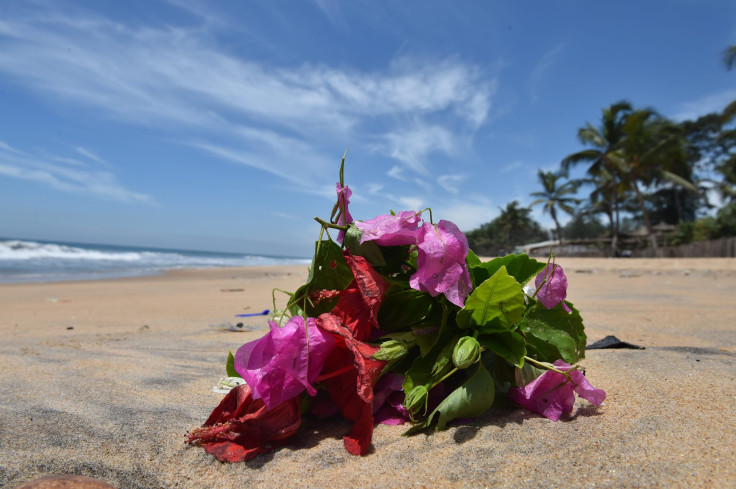 AQIM said Sunday's attack in Ivory Coast, which was the first of its kind in that country, was revenge for a French offensive against Islamic militants in the Sahel region. The Economic Community of West African States, or ECOWAS, has contributed forces, including Ivorian and Senegalese soldiers, to support France on the battleground in Mali.
"We repeat our call to all countries involved in the French invasion of Mali to withdraw," the group said in a statement obtained by Reuters Wednesday.
The French government warned Ivory Coast and Senegal in January that Islamic militants were planning to strike main cities in the two countries. But foiling these types of attacks carried out by a few gunmen on soft targets, like hotels and restaurants, has proved difficult.
This could also become true for Senegal, a West African nation known for its beautiful beaches, political stability and practice of peaceful Islam. Unlike most African nations where Islamic radicalism thrives, experts said corruption in Senegal is comparatively low, violence in the capital, Dakar, and other major cities is infrequent, and ethnic and religious groups rarely clash. Senegal has had three peaceful, democratic transitions of power with four presidents since gaining independence from France in 1960. Its economy is experiencing a recent boost buoyed by the agriculture sector and the government's 2-year-old economic program, with economic growth reaching 6.5 percent in 2015 for the first time in more than a decade. The country also enjoys strong relations with Western allies and recently hosted a U.S.-led counterterrorism training program with hundreds of soldiers from countries in Africa, North America and Europe.
"Very few people worry about violence in general and that's been true for a long time," said Katherine Marshall, a senior fellow at the Berkley Center for Religion, Peace and World Affairs at Georgetown University in Washington and former World Bank country director for the Sahel region of West Africa. "They are a society with rules and norms and order that does look to the outside world and navigates between the West and the East, but in a way that is more positive than in many other places."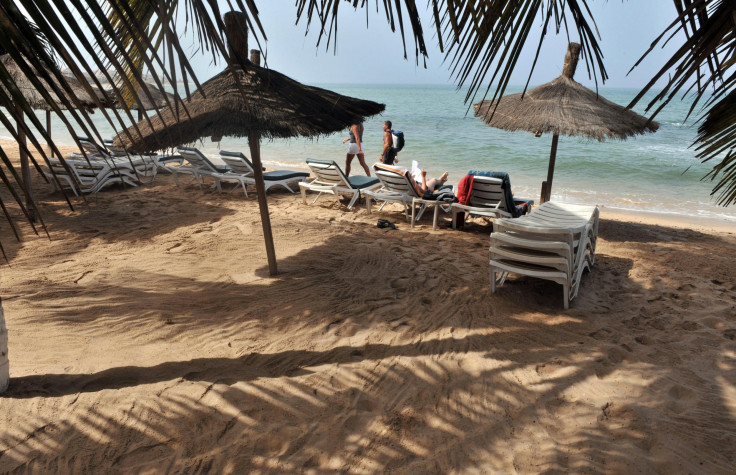 As in Mali, Burkina Faso and Ivory Coast, Islam is the dominant religion in Senegal, where 92 percent of the population is estimated to be Muslim. The unemployment rate remains high and is on the rise, especially among young adults who make up a swelling portion of the inhabitants. Thirteen percent of Senegal's labor force ages 15 to 24 were jobless in 2014, which was up from 12.4 percent in 2011, according to data compiled by the World Bank. Senegal is a popular area for French expats, and tourism accounted for 5.3 percent of GDP in 2015, according to the World Travel and Tourism Council. The country also shares a porous border with Mali, where al Qaeda in the Islamic Maghreb has taken advantage of political chaos.
"AQIM's demonstrated ability to stage so-called spectacular attacks against expat-frequented targets in Francophone centers, in countries of relative stability, in recent months has doubtless increased the risk faced by Senegal," Nick Piper, director of Signal Risk, a risk management firm based in Cape Town, South Africa, said in an email. "Factors that were consistent in recent attacks in Bamako, Ouagadougou and Grand-Bassam are foreboding for Dakar and other significant centers in Senegal."
Experts said the Senegalese government must increase internal and border security immediately, while strengthening long-term development that over time addresses the issues of poverty, unemployment and exclusion. The government beefed up security in Dakar and other major cities following the January terror attack in Ouagadougou, Burkina Faso, but the country must also consider softer targets, like the seaside resort area of Saly that is popular among expats.
"Senegal needs to pretty dramatically increase security in these resort towns," Meservey of Heritage Foundation said. "There's a trade-off there because you don't want to scare tourists and that has economic implications. But it's far worse to have an attack where lives are lost."
Dennis, the owner of Le Petit Zing restaurant in downtown Saly, said he hasn't noticed an enhanced security presence in the seaside resort area since Sunday's attack in Ivory Coast. So the Saly resident, who is originally from Normandy, France, has hired two additional guards to keep watch over his restaurant, where both Senegalese and European expats hang out over cold beers and local dishes 49 miles from Dakar.
"We are a target for jihadists, but what can we do? We cannot close the restaurant and the bar," Dennis said in a telephone interview Wednesday. "We are open. We are living day to day."
© Copyright IBTimes 2023. All rights reserved.
FOLLOW MORE IBT NEWS ON THE BELOW CHANNELS