To Aid Aer Lingus Bid, Ryanair Asks For More Competition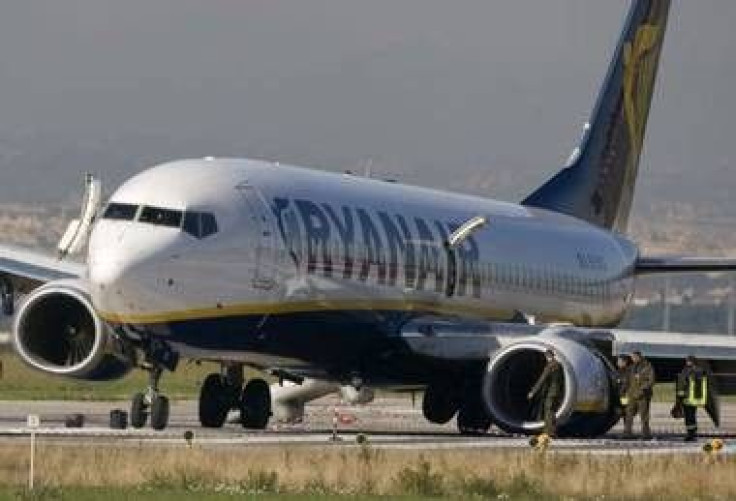 Ryanair Holdings (Nasdaq: RYAAY), Europe's largest discount airline, is asking rivals to compete against it in the hopes that increased competition might assuage European Union regulators who are deepening their investigation of Ryanair's proposed buyout of Aer Lingus Group PLC (LON:AERL).
Ryanair has asked six other airlines to fly alternative routes connected to Dublin, a market that it dominates along with Aer Lingus, to assure regulators that the market will remain competitive, the Financial Times reported. Ryanair approached Air France-KLM (Paris: AF), easyJet plc (London: EZJ), Flybe Group Ltd. (London FLYB), International Consolidated Airlines Group SA (PINK: ICAGY), Virgin Atanlic Airways Ltd. and Etihad Airways PJSC to open flights.
But with no firm commitments that Ryanair's competitors will fly those alternative routes, the European Commission said Wednesday that it will still intensify its probe of the contemplated deal on anti-trust concerns.
"On a large number of European routes, mainly out of Ireland, the two airlines are each other's closest competitors and barriers to entry appear to be high," the commission said in a statement. "Many of these routes are currently only served by the two airlines. The takeover could therefore lead to the elimination of actual and potential competition on a large number of these routes."
Ryanair, which already owns 29.82 percent of Aer Lingus, offered 694 million euros ($874 million) for the remaining part of the company in June, around a 38 percent premium based on Aer Lingus' share price at the time, according to the New York Times. The Irish government owns 25 percent of Aer Lingus, but has said it is looking to sell as it recovers from the financial crisis.
The commission will decide whether to block the deal by Jan. 14, 2013. It is also investigating the impact of Ryanair's minority stake in Aer Lingus. The commission previously rejected Ryanair's first takeover attempt of Aer Lingus in June 2007, and another bid was withdrawn in 2009.
Aer Lingus has opposed the deal, noting that a combined airline would have a monopoly in three major airports and 90 percent of flights between London and Dublin.
"Aer Lingus is a much stronger airline today than it was at the time of the previous Ryanair offers and is Ryanair's only significant competitor on the vast majority of Irish air routes," the company said in a statement. "The number of routes into and out of Ireland on which Aer Lingus and Ryanair compete has sharply increased since 2007."
Ryanair carried 75.8 million passengers in the year ending March 2012 and Aer Lingus carried 10.4 million passengers in 2011, according to the European Commission.
Shares of Ryanair fell 26 cents to $30.83 in Wednesday morning trading, while shares of Aer Lingus were flat at 1.08 euros at London's Wedneday close.
© Copyright IBTimes 2023. All rights reserved.