AIG Earnings Preview: Lower Profit From Divested Assets
Analysts bullish on slimmed down company as it moves away from Uncle Sam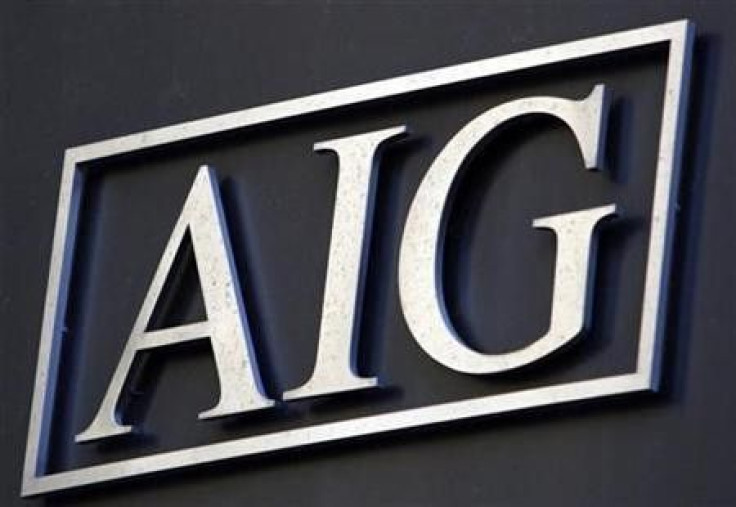 American International Group Inc. (NYSE: AIG) is expected to report an approximately 17 percent drop in second-quarter earnings in the wake of divestitures as it cleans up after the catastrophic collapse of its balance sheet in 2008 and, subsequently, the largest government bailout in history.
But while expectations of weaker quarterly profits are nothing to cheer about, market-watchers are increasingly bullish on the company's prospects, believing the most important thing to watch when AIG reports will not be specific numbers but news on its plans to buy back stock from its largest shareholder, the U.S. government.
Analysts surveyed by Thomson Reuters expect AIG, which reports Thursday after the market closes, to report net income of $1.13 billion, or 57 cents per share, on revenues of $8.84 billion. A year ago, the company reported quarterly earnings of $1.28 billion, or 69 cents a share, on revenues of $9.03 billion.
Much of the decrease in revenue and earnings is expected to reflect recent divestitures. In September of last year, for example, the company said it was planning to sell 20 percent of its plane-leasing unit in an initial public offering. In March, it announced it was selling a large part of its holdings in Hong Kong-based insurer AIA. That's on top of a major whittling down of the company's balance sheet, which had less than half the liabilities at the end of 2011 that it did at the time of the first bailouts in 2008.
Despite Wall Street's expectations that AIG's second-quarter earnings will fall, views on the company's future performance have been strikingly positive. In the last two months, three of the 18 Wall Street equity analysts tracked by Thomson Reuters have changed their recommendation of the company's stock from hold to buy. The median stock price goal those analysts have reported has risen from $36.50 to $38, even as the company's shares have swayed around $30 since February.
Analysts at Evercore Partners said earlier this month that they believe the company's current strategy of selling assets to buy back shares from the U.S. Treasury "should simplify a complicated story, reduce overhangs and drive value." And beyond that, Evercore analysts believe, good performance in core units like life-insurer SunAmerica should show "that margin expansion is sustainable."
The U.S. government still has considerable sway over AIG, whose assets are the largest part of the taxpayer-funded Troubled Asset Relief Program with more than $30 billion in securities formerly belonging to AIG in government hands.
The stigma of being one of the last large companies able to repay the government for its rescue has weighed heavily on AIG, even as it has tried mightily to distance itself from the taint of its bailout.
It hasn't always worked out the way the company has planned. In a particularly poignant example, the firm recently told Bloomberg News it was considering leaving its headquarters at 180 Maiden Lane, a 495-foot door-to-door walk from the Federal Reserve Bank of New York, as a cost-cutting move. It would presumably use the money to pay back the government, moving away from state control. But the company would likely be moving to another property it owns at 175 Water St., another 495-foot door-to-door walk to the Federal Reserve Bank of New York.
And no matter what it does, AIG is likely to be subjected to further scrutiny by the Fed in the future, once the Financial Stability Oversight Council names which non-banks are "systemically important" to the financial system.
That doesn't mean the company is not trying as hard as possible to move away from having Tim Geithner breathing down its neck. Analysts at AllianceBerstein believe the company will allocate anything from $5 billion to $7 billion to buy back shares from Uncle Sam once it is allowed to do so in August.
Shares of American International Group Inc. (NYSE:AIG) closed Tuesday at $31.27, down 45 cents or 1.42 percent, from the previous day's close.
© Copyright IBTimes 2023. All rights reserved.