Air Algérie Flight 5017 Wreckage And Human Remains Found In Mali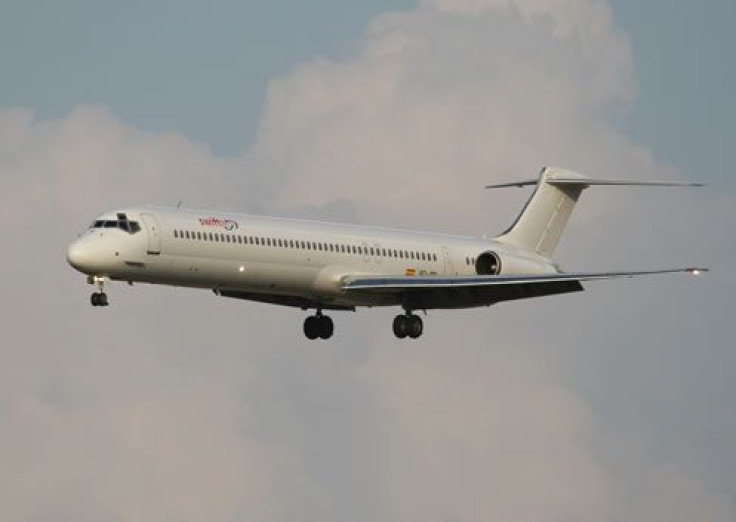 Burned wreckage and human remains from the Air Algérie plane that went missing early Thursday have been found in Mali, a Burkina Faso official said, according to reports.
Gen. Gilbert Diendéré said the wreckage from Air Algérie Flight 5017 was discovered about 50 kilometers (31 miles) from the border of Burkina Faso near the village of Boulikessi in Mali, according to the Associated Press.
Diendere -- a close aide to President Blaise Compaore and head of the crisis committee set up to coordinate research for the plane that went missing during a rainstorm in northern Mali -- said searchers discovered human remains and burned plane wreckage.
"We found no survivors," General Diendéré said, according to the New York Times. "Someone saw the plane fall and alerted us, so we sent a mission there that went to the spot. But we couldn't examine the wreck because night was falling." Diendéré said the plane would be examined Friday.
The disaster "must have been because of the weather -- there were a lot of storms, and there was lightning," Diendéré continued.
The Air Algérie jetliner had 116 people on board when it crashed early Thursday, officials said. Air controllers lost contact with the plane, an MD-83, less than an hour after it took off at about 1 a.m. from Ouagadougou, the capital of Burkina Faso, for an overnight flight to Algiers.
Almost half the passengers on Flight 5017 were from France. After the plane went missing, President François Hollande called off a trip to the French island territories of Reunion, Comoros and Mayotte and called his cabinet in Paris for an emergency meeting Thursday afternoon, the Times wrote. Hollande said France would mobilize "all its resources," civilian and military, to find the missing jet.
"We still don't know what happened," Holland said. "What we know is that the crew signaled at 1:48 a.m. that it was changing direction because of a particularly difficult weather situation."
The plane's final contact with ground control came a few minutes after it had passed northward out of the country's air space, the Burkina Faso government said, according to the Times. The government said the crew contacted air traffic controllers in Niamey, Niger, at 1:47 a.m. local time, and explained to them that the jet had faced rough weather.
"People saw the plane fall. It was shepherds. About 65 miles from here. The shepherds saw the plane fall," said the deputy mayor of Gossi, Louis Berthaud, during a telephone interview with the New York Times.
© Copyright IBTimes 2022. All rights reserved.
FOLLOW MORE IBT NEWS ON THE BELOW CHANNELS