Airlines Offering Miles For Donations To Hurricane Harvey Disaster Relief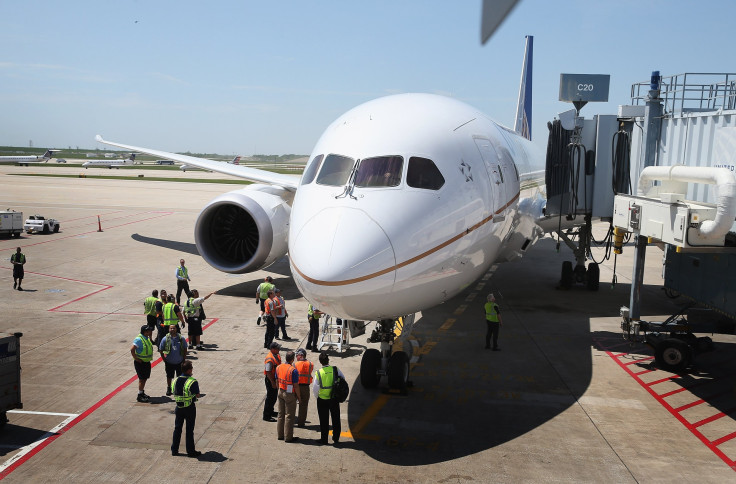 The death toll left in the wake of Hurricane Harvey rose to as many as 30 people Wednesday as the storm made its second landfall near Louisiana. Tens of thousands of others in the area have been affected, and recovery from the storm's impact is expected to take years. In an effort to raise necessary funds for victims of the days-long flooding that hit Houston last week, several airlines have teamed up with disaster relief campaigns and promise miles and other promotions to persuade flyers to donate to the effort.
American Airlines partnered with the Red Cross for its relief efforts. AAdvantage members will receive 10 miles for every dollar donated to the charity after a $25 minimum contribution. American Airlines began the promotion last week, and it will run through Sept. 24. The carrier noted how each dollar amount can help victims of the disaster on its website.
A representative for United Airlines told International Business Times by email that the carrier is teaming up with several organizations to aid the Texas relief effort. In addition to matching the first $200,000 donated to its CrowdRise campaign, the airline will also offer up to three million bonus miles to customers who contribute to designated relief organizations that include the American Red Cross, Airlink, Greater Houston Community Foundation, Americares as well as Operation USA. The company has already raised $1.5 million in donations.
Southwest Airlines told IBT it was offering 5 million Rapid Rewards points in a match program with its customers who donate to the American Red Cross, Team Rubicon or All Hands Volunteers. Rapid Rewards members can also donate their points to a bevy of organizations through the carrier's website.
In addition to waiving rebooking and cancellation fees for its customers booked for travel to and from Houston through Sept. 5, JetBlue Airways is matching TrueBlue member point donations to benefit a charity of their choosing. The carrier noted on its website that it will match up to 250,000 points donated to Americares through Sept. 30. While members will not directly benefit, JetBlue Airways offers an alternative way to donate for those who might be on a budget.
Similarly, Delta Air Lines told IBT that it too is allowing its members to donate their frequent flyer miles to benefit several of its partner charities, including Habitat for Humanity, the Salvation Army and UNICEF. The airline has also set up a customer microsite to donate directly to the American Red Cross.
Spirit Airlines, which is now fully functional in Houston again, told IBT that it is providing transportation for recovery personnel in the area. Additionally, the carrier is matching customer donations to the American Red Cross up to $50,000.
A representative for Frontier Airlines told IBT that while it is not currently running a donation program, "on our first flight back to Houston (currently planned for Thursday morning) will have relief supplies for our Team Members and their family and friends who have been impacted."
Like JetBlue Airways, most major airlines are allowing customers to rebook their flights without facing additional fees. Airlines that include the aforementioned carriers have all allowed for rebooking without consequence. While some noted that the last day to rebook would be Wednesday, others have extended the booking window. A full list of specific dates can be read at Time.
© Copyright IBTimes 2023. All rights reserved.