AirPods Pro Not Available Yet? Get Huawei's FreeBuds 3 Instead
KEY POINTS
Apple's AirPods and AirPods Pro are currently out of stock
Those who want a pair of AirPods but want better audio as soon as possible can get Huawei's FreeBuds
The FreeBuds might look similar to the AirPods, but it offers more benefits like ANC
While it's a fact that the AirPods and AirPods Pro offer good sound quality and excellent pairing with the iPhone and other Apple devices, it's also a fact that buyers will have to wait for an undetermined time for new units to arrive.
Thankfully, those who want to get a good pair of truly wireless stereo headphones with great sound quality and active noise cancellation can get Huawei's third-generation FreeBuds instead.
The FreeBuds 3 are a "solid alternative" to Apple's AirPods Pro, Android Police reported. Not only do the FreeBuds look similar to the AirPods, but it also boasts of better audio quality, decent noise cancellation, and a price tag that doesn't veer far away from Cupertino's offerings. Here's a quick look at why AirPods fans should consider getting it.
It has active noise cancellation
Before the AirPods Pro, Apple fans were stuck with the AirPods' lack of ANC. The absence of this feature, coupled by the AirPods' design, made it impossible for users to seal off outside noise. They could turn the volume up to hear music and calls better, but risk their ears in the process.
The FreeBuds 3 offers a similar design to the AirPods (Huawei calls it the "Bionic Dolphin Design") and adds active noise cancellation to the mix. This will appeal to those who don't want to insert silicone or memory foam tips into their ears, but still want to enjoy their music without having to dial the volume to eleven.
It offers great audio quality
Android Police noted that the FreeBuds boasts of impressive highs, mids and lows. It also has a "slight bass bump out of the box," which means users won't have to break-in.
It comes in different colors
Interestingly and unlike the AirPods, the FreeBuds comes in three colors: white, black, and an all-new red version released in time for Valentine's Day, XDA Developers reported.
On the downside, the FreeBuds 3 only lasts for 4 hours on a single charge (plus 20 hours with the charging case), and will work best with Android devices (there's no iOS app).
These are but some of the interesting features the FreeBuds 3 has to offer. It can be purchased from Huawei's website, Amazon and other retailers outside the U.S. for less than $200.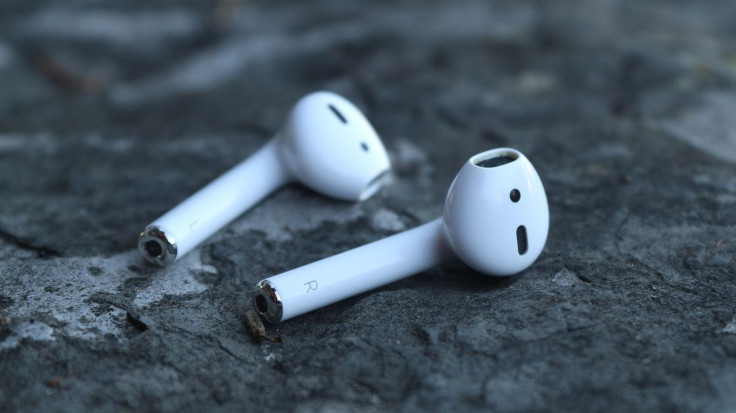 © Copyright IBTimes 2023. All rights reserved.