Al Qaeda-Linked Terrorist Targeted By US Military In Libya Airstrike, Pentagon Says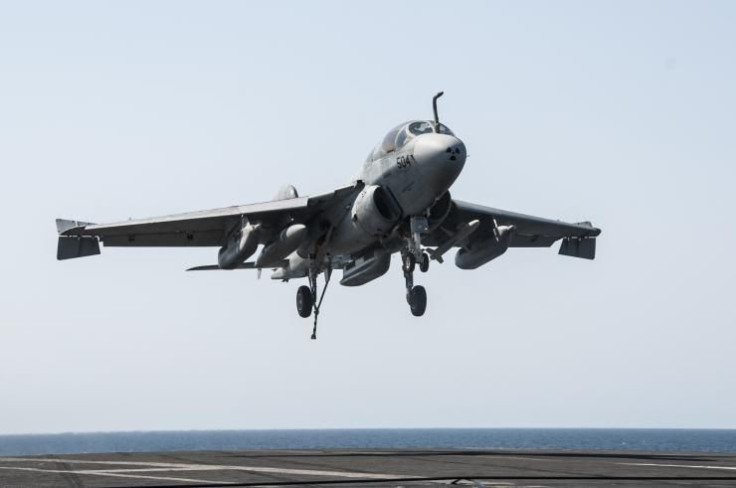 UPDATED 9:55 p.m. EDT: U.S. officials Sunday confirmed Mokhtar Belmokhtar, the al Qaeda-linked terrorist accused of masterminding attacks across North Africa, was the target of a U.S. airstrike in Libya but did not confirm whether he was killed, Reuters reported.
"The strike was carried out by U.S. aircraft. We are continuing to assess the results of the operation and will provide more details as appropriate," Pentagon spokesman Col. Steve Warren said in a statement.
UPDATED 7:05 p.m. EDT:
Mokhtar Belmokhtar, a veteran Algerian militant, was killed in the counterterrorism airstrike conducted Saturday in Libya, according to Reuters, which cited Libya's recognized government. Libyan officials reportedly confirmed that Belmokhtar was killed in a strike carried out by U.S. fighter jets.
Original Story:
U.S. forces carried out what the Pentagon is calling a "counterterrorism strike" against a militant operative based in Libya associated with al Qaeda, Reuters reported Sunday. The operation took place Saturday night, officials said, but scant information about the target or the strike's effectiveness was available as of Sunday.
The target has been described as a mid-level al Qaeda operative in Libya, the Associated Press reported. It was unclear where in Libya the airstrike took place, or whether the military used a drone or a manned aircraft, the Associated Press reported.
Col. Steve Warren, a spokesman for the Department of Defense, told Reuters in a statement the results of the strike were still being evaluated. "We are assessing the results of the operation and will provide additional information as and when appropriate," he said.
Warren stressed the operation did not require the use of ground-based U.S. military.
Christopher Zara is a senior writer who covers media and culture. News tips? Email me here. Follow me on Twitter @christopherzara.
© Copyright IBTimes 2023. All rights reserved.