Al Qaeda Suspect Arrested For Breaching London's Olympic Park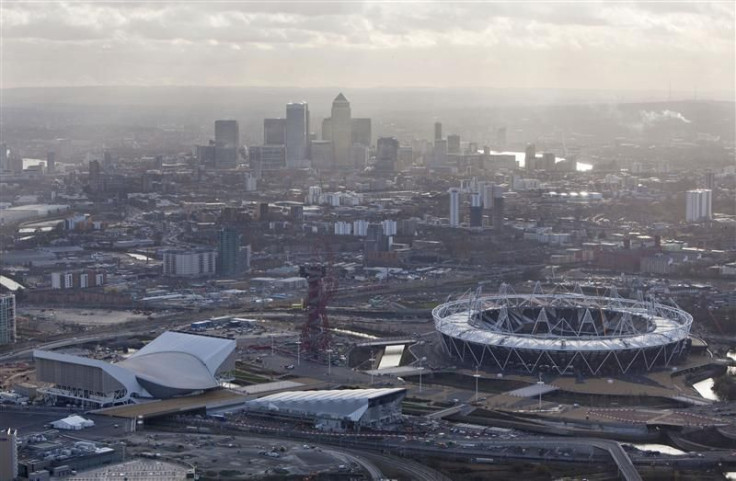 An alleged al Qaeda operative was detained Saturday after crossing through Olympic Park in London at least five times, which defied a travel ban in the park previously instituted by the U.K.'s home secretary.
The 24-year-old man, known only as CF, previously tried to get to Afghanistan, allegedly for terrorist training and is suspected of fighting for the Somali Islamist group al Shabaab, the Telegraph in London reported
The Olympic Park in Stratford, east London, will be protected by the largest peacetime security operation ever seen in Britain when the event begins on July 27, wrote the Telegraph's David Barrett. CF is being prosecuted for breaking the conditions of his order after he was arrested last month and held in police custody. He challenges the banning order at the High Court on Monday.
He is charged with five separate breaches between April and May of an order specifically banning him from using the London Overground rail route which passes through the centre of the Olympic Park.
The detention happened a couple of days after police arrested six other terror suspects near London's OIympic Park on Thursday, as reported by the Associated Press. A seventh suspect was detained in this case on Saturday, AP said. Officials claim these arrests are relevant to Olympic Park in location only, meaning they do not believe the suspects had any plans to strike at the Olympic Games between July 27 and Aug. 12.
As is the case with CF, police did not release much information about these suspects. Police didn't identify the suspects, who range in age from 18 to 30, according to an AP account carried by the The Daily News Online. However, Mizanur Rahman, who is involved with a Muslim activist group, said all those arrested were British Muslims.
The magnitude of the Olympics is naturally a time when police and counterintelligence agencies keep a close watch on potential threats.
Britain's terror level is currently ranked as substantial -- the third-highest point on a five-point scale -- and means an attack is a strong possibility, reported CBS News. Intelligence officials say there has been an expected increase in chatter among extremist groups ahead of the games, but there are still no specific or credible threats targeting the Olympics.
There have been other arrests, including two Muslim men who were canoeing near the area and later released, but CF seems to be the most serious threat to the Olympic Park venue yet.
© Copyright IBTimes 2023. All rights reserved.