Al Qaeda Wants To Kill Warren Buffett, Bill Gates: Magazine Releases 9/11 Assassination List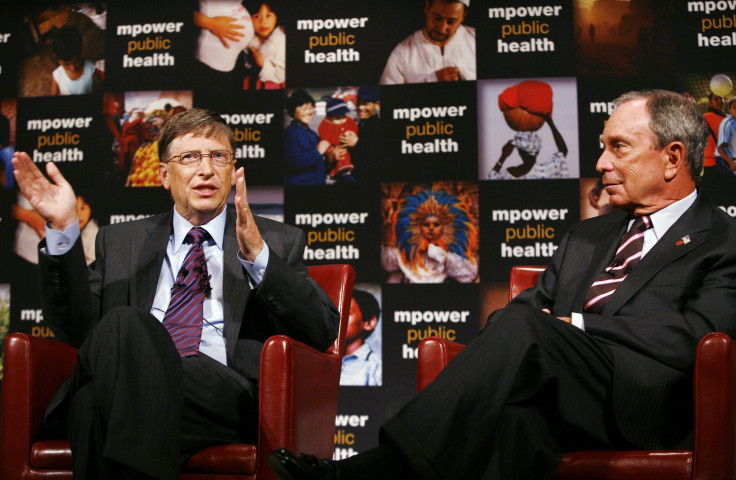 The infamous al Qaeda magazine "Inspire" is encouraging lone wolf attacks against some of America's wealthiest businessmen, including Warren Buffett, Bill Gates, former New York City Mayor Michael Bloomberg and casino magnate Sheldon Adelson. The list also included the former Federal Reserve Chairman Ben Bernanke, internet entrepreneur Larry Ellison and the industrialist Koch brothers, according to NBC News.
Several of the individuals on the list were misidentified or had their names misspelled, as was the case for Jim Walton -- a Walmart heir who was identified as his late father, Sam Walton -- signaling that the list potentially was thrown together haphazardly. The stated goal of the attacks was to derail the "revival of the American economy," NBC reported.
The magazine said entrepreneurs could be removed from the list only by withdrawing their fortune from U.S. banks and investing elsewhere and renouncing support for the state of Israel. It isn't the first time American financial leaders have been named as al Qaeda targets. A list issued in December 2014 that called for similar attacks also included Bernanke and Gates as possible targets. Also appearing on past lists have been Ayaan Hirsi Ali and Geert Wilders, both outspoken critics of the Islamic faith, and Terry Jones, the Florida pastor who called for a Quran burning day, among others.
Inspire magazine is an online publication by al Qaeda in the Arabian Peninsula, and was once edited by Samir Khan, an American citizen who left the U.S. for Yemen in 2009 to join al Qaeda. Khan was killed by a U.S. airstrike in 2011 while traveling with Anwar al-Awlaki, a prominent American imam, turned al Qaeda leader.
Officials said they were concerned with the latest issue of the magazine, published in advance of the 14th anniversary of the September 11th attacks, CBS news reported. The magazine, which is believed to have inspired several high-profile lone- wolf terrorists in the past, regularly calls on Muslims to take part in war against the West.
© Copyright IBTimes 2023. All rights reserved.
FOLLOW MORE IBT NEWS ON THE BELOW CHANNELS