Aldi To Open 70 New Stores Amid Coronavirus Pandemic
KEY POINTS
Aldi U.S. to buck 'retail apocalypse' to become the No. 3 U.S. grocery chain
Aldi aims to have 2,500 stores in the U.S. by the end of 2022
Aldi saw grocery sales jump from 15% to 20% in week ended July 12
The COVID-19 pandemic isn't stopping major German discount retailer Aldi's plans to open 70 more stores in the U.S. this year as it forges ahead toward its goal of becoming the third-largest U.S. grocer by the end of 2022.
Aldi announced Tuesday that its plan to have 2,500 stores in the U.S. by 2022 is being financed by a $5.3 billion war chest extending over five years. The campaign by Aldi U.S. to become No. 3 behind Walmart (5,000 stores) and Kroger (2,800 stores) will see the retailer remodel existing stores, open at least 600 new ones and broaden its inventory.
With its expansion, Aldi is going against the wave of retail shutdowns in the "retail apocapypse" paralyzing the industry. U.S. retailers have announced more than 5,500 store closings so far this year.
Aldi U.S. is a subsidiary of Aldi Süd, which is based in Mülheim, Germany. The other half of the Aldi retail empire, Aldi Nord, owns Trader Joe's, the California-based grocery store chain that has more than 500 stores in the U.S.
The next wave of expansion of Aldi U.S. will see the firm open its first stores in Phoenix. Aldi also will add more stores in New York, Texas, Kansas and California, among other states. It has announced a plan to expand along the Gulf Coast in Alabama, Louisiana and the Florida Panhandle. It will open a new regional headquarters and distribution center in 2021 in Loxley, Ala.
Aldi U.S. CEO Jason Hart said the company currently has 2,000 stores across 36 states. The COVID-19 pandemic has seen Aldi boost its curbside grocery pickup and increase its fresh-food selection by 40% with more produce, meats, prepared foods and organic items.
As with other grocers during the pandemic, an emphasis on home deliveries is also working in Aldi's favor. The retailer has seen grocery sales jump from 15% to 20% in the week ended July 12, compared to the same period in 2019, according to Chicago-based data analytics and market research company IRI.
On the whole, grocery spending across the U.S. improved 10% at grocers and big-box stores year-on-year for the same period.
Hart said Aldi remains committed to offering value to customers and has lowered some prices while other grocers have increased them as food prices rise nationwide.
"This pandemic has reinforced how much consumers rely on us for their grocery needs, and we're pleased to be able to support communities across the country with the lowest possible prices," he said.
U.S. Department of Labor data shows the cost of food in the U.S. rose for the sixth straight month in June. In April, the prices Americans paid for groceries increased by 2.6%, the largest one-month jump in nearly 50 years.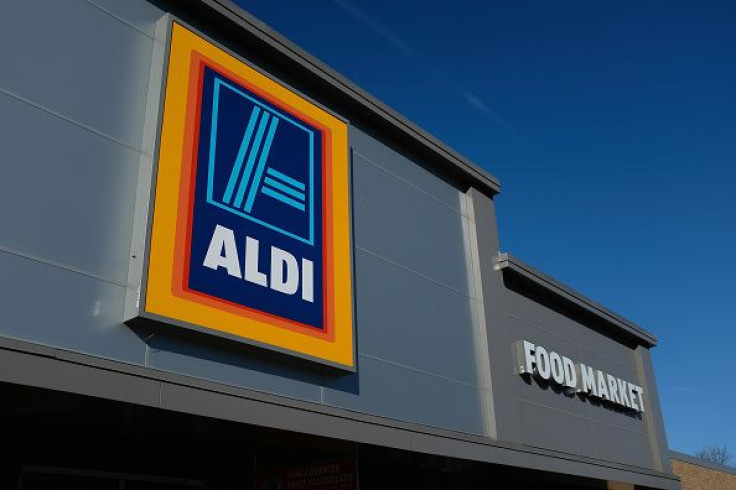 © Copyright IBTimes 2023. All rights reserved.
FOLLOW MORE IBT NEWS ON THE BELOW CHANNELS