Alec Baldwin-Trump SNL Update: Dominican Republic's Newspaper Uses Actor's Picture Instead Of President Donald Trump, Issues Apology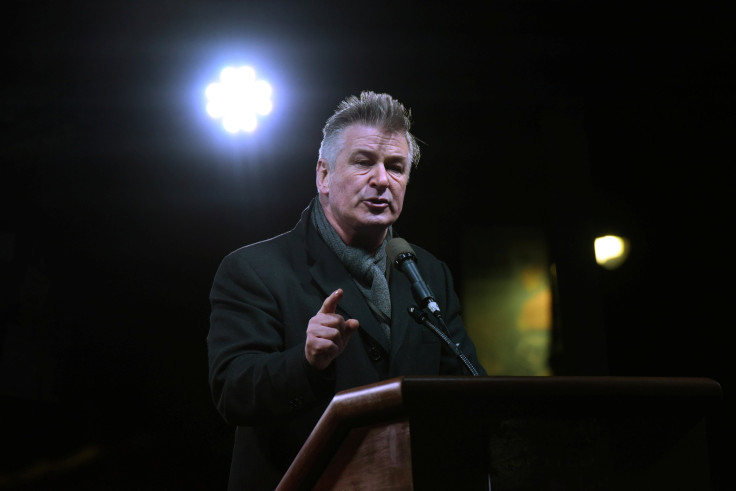 Actor Alec Baldwin's impression of U.S. President Donald Trump on NBC's "Saturday Night Live" is probably so good that a newspaper in the Dominican Republic confused the two and ran a picture of the actor impersonating Trump instead of the president himself.
The article's headline in Spanish read: "Trump says settlements in Israel don't favor peace," and featured a picture of Israeli Prime Minister Benjamin Netanyahu next to a photo of Baldwin with his now-famous Trump pout.
The newspaper, El Nacional, published an apology Saturday, hoping to pacify all who "felt affected by the publication." The statement came on the same day that Baldwin hosted SNL again, for a record 17th time.
The show also featured Melissa McCarthy, who returned to SNL to portray White House Press Secretary Sean Spice for the second consecutive week, and Kate McKinnon, who is now playing Trump's controversy-ridden counselor Kellyanne Conway.
Trump has repeatedly shown his disdain toward the show and its concept, calling the show "unwatchable," "totally biased" and "not funny." He tweeted: "@NBCNews is bad but Saturday Night Live is the worst of NBC. Not funny, cast is terrible, always a complete hit job. Really bad television!"
A translation of the full apology from the Dominican paper can be read below:
"El Nacional published on Friday as Donald Trump a picture of actor Alec Baldwin, who imitates him on a television program the president of the United States.
The picture was sent that day by Associated Press (AP) with the name of the actor and informed about the program, but it was placed as if it were the one of Trump, situation that happened unnoticed for all that reviewed page 19.
El Nacional apologizes to the readers and to all those who felt affected by the publication.
Actor Baldwin imitates President Trump on the Saturday Night Live weekly show on the National Broadcasting Company (NBC), one of the most important in the United States."
© Copyright IBTimes 2023. All rights reserved.