Trump Inauguration Protests Update: Alec Baldwin, Robert De Niro, Michael Moore, Cher Join Demonstrations At Trump's New York Hotel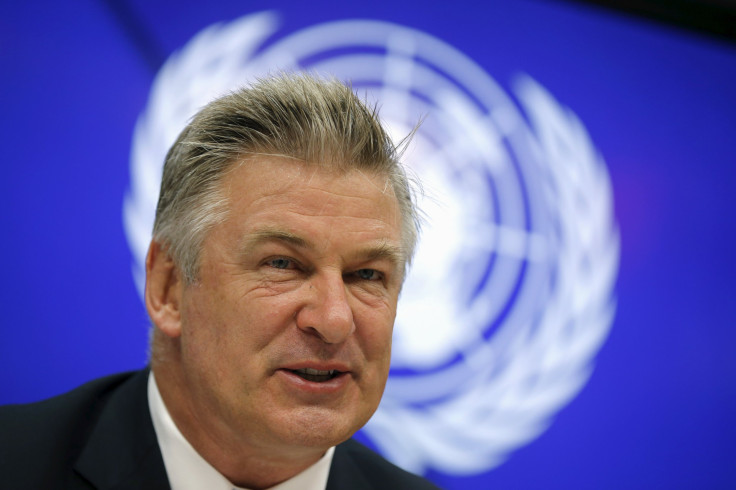 Actor Alec Baldwin reprised his popular impersonation of President-elect Donald Trump at a demonstration Thursday protesting against Trump's inauguration scheduled for Friday. The actor was joined at the protest by other celebrities including Robert De Niro, Mark Ruffalo, Michael Moore and Cher.
Baldwin began his address with the impersonation, speaking to the crowd outside the Trump International Hotel in Columbus Circle, New York City, on Thursday evening.
"I just want to say, that standing out here in the freezing cold for a long time. I have to pee, but I'm holding it in," Baldwin reportedly said pretending to be the real estate mogul.
"I'm going to the Russian Consulate later tonight," he added, taking a dig at Trump's relationship with Moscow.
He then went on to discuss the aim of the protest, which was to challenge Trump's presidency. He also criticized Trump's cabinet choices, reportedly saying, "These people are a disgrace."
"Donald Trump and Steve Bannon and Mike Pence and all these people that are a part of Trump's administration think you're going to lay down. The one thing they don't realize is New Yorkers never lay down," Baldwin said. "I'm a parent. Our children are never too young to know what's going on and to teach them what a real American is. And real Americans want full transparency of their government."
Baldwin had previously impersonated Trump for sketches on "Saturday Night Live." The real estate mogul slammed the actor's portrayal of himself calling the show the "worst of NBC."
Meanwhile, De Niro, the first speaker at the Thursday event, referred to the president-elect as "a bad example of this country and this city." New York Mayor Bill de Blasio, who was also present at the protest, promised to defy Trump's policies, reportedly saying: "I think it's important to defend the needs of the people."
© Copyright IBTimes 2023. All rights reserved.