'Saturday Night Live': All Alec Baldwin's Best Donald Trump Skits Ahead Of His 17th Hosting Gig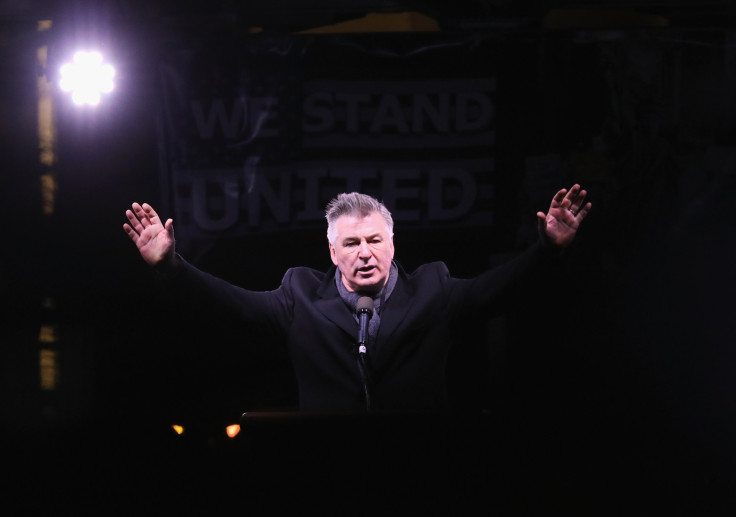 Alec Baldwin is returning to the "Saturday Night Live" stage on Saturday to host the sketch comedy show for the 17th time. Many are hopeful that he'll bring his best Donald Trump impersonation yet, especially amid revelations from anonymous White House sources that the president and his cabinet members are increasingly unnerved by their portrayals on the NBC show.
Baldwin, 58, first debuted the impersonation in 2016, before the former reality star won the election in a surprising turn of events. The skit took off like wildfire on social media, grabbing the attention of the then-presidential hopeful. Trump slammed Baldwin's impersonation, calling it a "hit job." Furthermore, he called "SNL" a "boring and unfunny show."
Baldwin continued impersonating Trump, 70, alongside other members of the "SNL" cast — namely Kate McKinnon and Beck Bennett — who portrayed the controversial cast of characters the president has chosen to align himself with. McKinnon, who began the election cycle drawing laughs by portraying Hillary Clinton, began appearing as Trump's counselor Kellyanne Conway, while Bennett played Vladamir Putin and Vice President Mike Pence in various skits.
On Feb. 4, "SNL" took on two new members of Trump's team. In a cold open starring Baldwin as Trump, the NBC series tackled claims that former Breitbart editor Steve Bannon was actually calling the shots on Capitol Hill. Rather than have someone sit in hair and makeup to take on Bannon's appearance, "SNL" portrayed him as the grim reaper. Later in the show, Melissa McCarthy appeared as Press Secretary Sean Spicer. She mocked his frequent press conferences and style of fielding questions from the press.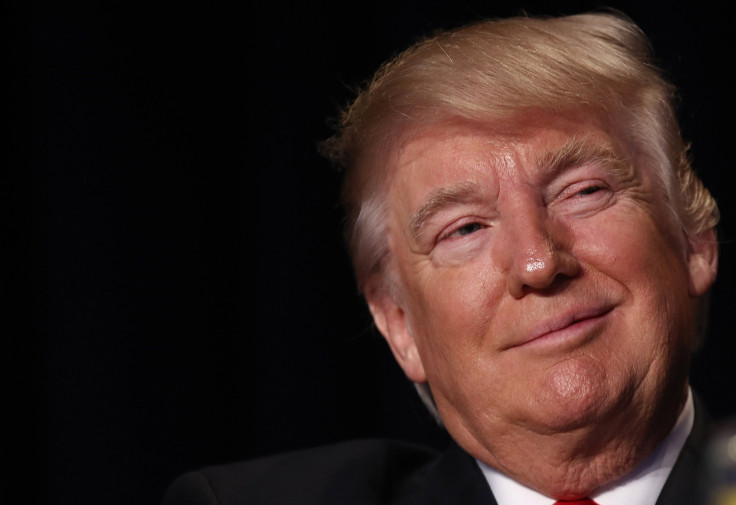 Baldwin has given no indication of what's to come on Saturday when he takes the stage, but we have our doubts he'd miss an opportunity to take a jab at the current Commander in Chief. Before his latest "SNL" hosting gig, let's relive some of his best Trump sketches thus far:
Oval Office Opening
During this skit, "SNL" addressed reports that Bannon, rather than Trump, was making the important decisions in the White House. During the skit Trump is shown sitting with Bannon, who urges him to make a few calls to various world leaders despite being fatigued. This is, of course, a spin on very real events that took place on Jan. 28 when Trump hung up on Australian Prime Minister Malcolm Turnbull.
Press Conference Opening
On Jan. 14, "SNL" took aim at Trump by mocking a press conference he'd delivered days prior. During the meeting with members of the press, the acting President slammed Buzzfeed as a failing publication and bashed CNN as "fake news" and refused to show proof that he had separated from his businesses.
Christmas Cold Open
After winning the election, Trump (Baldwin) was visited by Putin (Bennett) in this special "SNL" skit. John Goodman also made an appearance as oil tycoon and Trump cabinet members Rex Tillerson.
Classroom Cold Open
"SNL" took aim at Trump's frivolous Twitter usage during their Dec. 3 show after the President retweeted the unverified account of a 16-year-old boy who attacked a CNN journalist for having "no sufficient evidence that Donald Trump did not suffer from voter fraud." In the skit Trump was shown in a security briefing paying little to no attention to the important updates being delivered. In character Baldwin claims Trump does it because his "brain is bad." He is shown retweeting several other controversial accounts — all of which, once again, really happened.
Donald Trump Prepares Cold Open
In their second show after the election of Trump, Baldwin threw on his awful toupee and ill-fitting suit alongside McKinnon to mock the president's preparation process. The 45th President was shown panicking and seeking reassurance from Conway, only to find that his biggest supporters are some of the most controversial figures in the world. With nowhere else to turn, Trump looks to Siri for support. Jason Sudeikis revived his Mitt Romney impression for the skit and Bennett appeared as Pence.
Hillary Clinton/Donald Trump Debate Opening
Throughout much of the political cycle, pundits and voters alike balked at Trump's behavior during debates. His strategy seemed to be to cut Clinton off, make grandiose claims to his supporters and attempt to elicit fear among viewers. "SNL" mocked his behavior in an especially volatile debate just days before the election.
Donald Trump vs. Hillary Clinton Third Debate Opening
In the third debate of the election cycle, Trump upped his tactics. He followed Clinton around the stage and interrupted her answers with a simple "wrong." The NBC sketch comedy show recreated this event on the show days later.
Donald Trump vs. Hillary Clinton Town Hall Opening
During the election cycle, "SNL" tackled one of the early presidential debates as only they could. At the time, many still believed Clinton had secured the presidency. During the town hall the NBC show also debuted their very own version of Ken Bone, the red sweater clad undecided voter who saw his 15 minutes of fame after raising an important question during the broadcast.
VP Debate Cold Open
During an "SNL" skit based on the Vice Presidential debate, Trump (Baldwin) appeared to defend himself amid claims he made lewd comments about sexually assaulting women on the Access Hollywood bus with Billy Bush several years prior. He defended his comment, even repeating it, for the broadcaster. He delivered a very-Trump like apology to his supporters for what he had said and explained the moment. Baldwin also took shots a Bush, claiming he only said what he said on that bus to appear "cool" in front of him and mocking claims that Trump was younger and less wise at the time.
Donald Trump vs. Hillary Clinton Debate Opening
Not long after Baldwin debuted with his impeccable Trump impression, "SNL" reenacted one of the earliest debates. At the time, no one could have imagined how off the wall both the political cycle and the scale of the sketch comedy show's skits would get.
"SNL" also took on the endorsements of Ben Carson and Sarah Palin, the GOP debate and more. Click HERE to check out more Trump skits the legendary NBC sketch comedy show. Catch Baldwin on "SNL" on Saturday, Feb. 11, at 11:30 p.m. EST on NBC.
© Copyright IBTimes 2023. All rights reserved.