Aleppo Death Toll: How Many People Have Been Killed In Russian-Syrian War?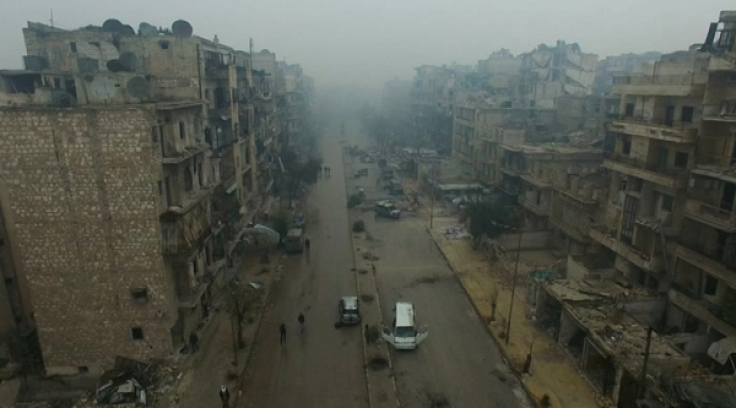 More than 80 people, including women and children, were killed by rebels in the Syrian city of Aleppo on Monday, according to the United Nations. High Commissioner for Human Rights spokesperson Rupert Colville said during a press conference Tuesday that pro-government forces "caught and killed" 82 people, including 13 children and 11 women, in the neighborhoods of Bustan al-Qasr, al-Kalleseh, al-Firdous and al-Saleen on Monday alone.
Staffan de Mistrura of the U.N. Syria envoy said the people killed had been shot with handguns. It was unclear who specifically led the murders. Some of the people killed were reportedly trying to escape the city and were shot on sight.
The killings come amid reports of Russia, Turkey and Syrian rebel groups announcing plans to evacuate Aleppo. Russian officials said Tuesday the four-year war over Aleppo was over after rebels finally agreed to return the territory back over to the Syrian government. Evacuations of thousands of civilians, many who had been trapped in rebel enclaves, were set to start at 5 a.m. on Wednesday.
Syrian officials said the army was successfully able to drive rebels out a number of Aleppo neighborhoods. However, about 80,000 people are still reportedly trapped in an area east of Aleppo still under rebel control. UNICEF said in a statement that about 100 children were reportedly trapped in a building in east Aleppo.
Along with government-backed assaults, air strikes and independent killings led be by rebel forces, at least 463 civilians, including 62 children, were killed in eastern Aleppo since mid-November, according to data collected by the Syrian Observatory for Human Rights. The group estimated another 130 people, including 40 children had been killed in western areas of the city following opposition-led bombings.
The U.N. estimates about 400,000 people have been killed in Aleppo since the battle first started back in March 2011.
© Copyright IBTimes 2023. All rights reserved.