Amanda Seyfried Alters Voice While Channeling Elizabeth Holmes In First 'The Dropout' Trailer
KEY POINTS
Hulu dropped the first trailer for the highly anticipated "The Dropout" series
Amanda Seyfried nailed Elizabeth Holmes' look and voice in the sneak peek
The first three episodes will be released on March 3, and additional episodes will drop weekly
The first official trailer for Hulu's "The Dropout" is here.
The streaming platform released the trailer on YouTube Monday. The two-and-a-half-minute clip captured the transformation of the controversial Elizabeth Holmes (Amanda Seyfried).
At the start of the video, Elizabeth used her normal speaking voice, and her clothing choices also looked plain and simple as a college student. She then slowly metamorphosed into the Elizabeth that everyone knew from interviews and the media coverage of her company, Theranos.
"This is an inspiring step forward," Elizabeth says to herself in the mirror, practicing her voice and crafting her image.
By the end of the clip, Elizabeth spoke using her signature low-pitched voice and sported heavy eyeliner and a black turtleneck.
"This isn't just my job, this is who I am," she says. "Anybody who doubts my company, doubts me."
"The Dropout" will chronicle Holmes' transformation and her journey from being a college dropout to being Forbes' youngest self-made female billionaire at one point.
"Money. Romance. Tragedy. Deception. Hulu's limited series 'The Dropout,' the story of Elizabeth Holmes and Theranos, is an unbelievable tale of ambition and fame gone terribly wrong. How did the world's youngest self-made female billionaire lose it all in the blink of an eye?" the show's official synopsis read.
The series is based on a six-episode podcast of the same name that discussed Holmes' journey from her short stay at Stanford to her rise to power at Theranos — a medical company that promised to detect conditions with just a few drops of blood, according to Us Weekly.
The show will also cover the events that transpired when Theranos was being investigated for fraud and what eventually happened to Holmes in the aftermath of the scandal.
Aside from Seyfried, the series stars Naveen Andrews as Sunny Balwani. The supporting cast includes Utkarsh Ambudkar, Dylan Minnette, Kate Burton, Michaela Watkins, Michel Gill, Laurie Metcalf, LisaGay Hamilton, Sam Waterston, Elizabeth Marvel and William H. Macy, among others.
According to the trailer, "The Dropout" will premiere on Hulu on March 3. The first three episodes will be released all at once, and a new episode will be added to the platform every Thursday after that.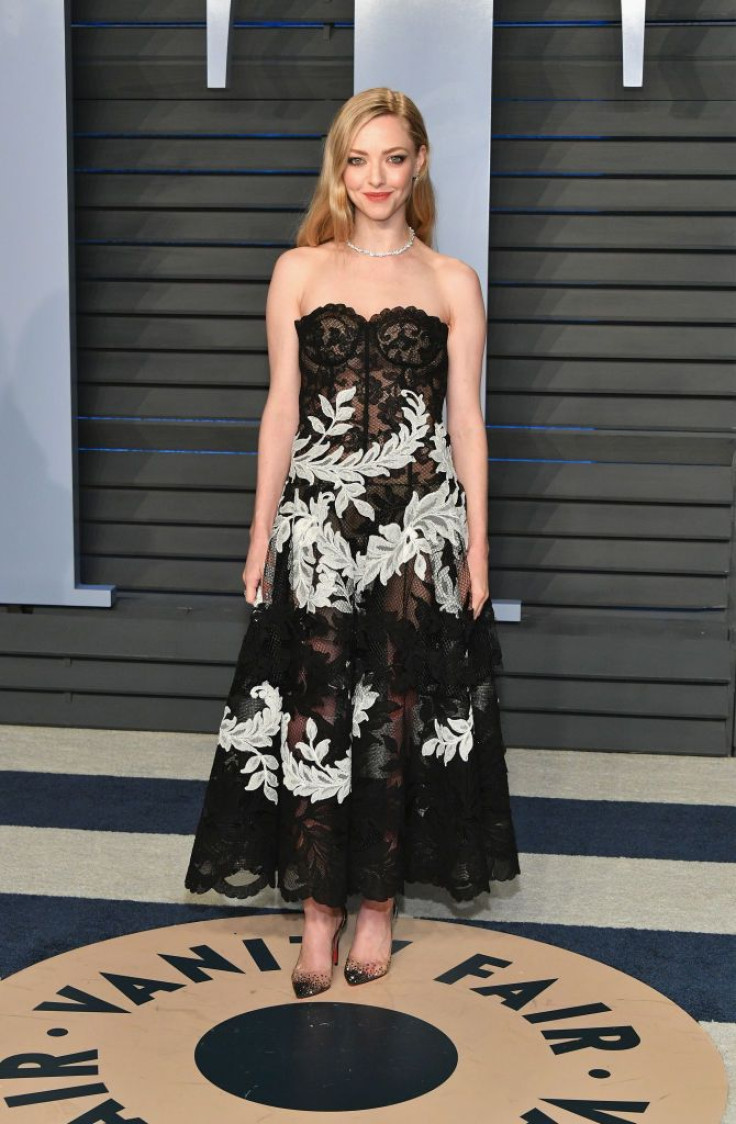 © Copyright IBTimes 2023. All rights reserved.