Amazon To Conduct Racial-Equity Audit Led By Former Attorney General From Obama Administration
Former Attorney General Loretta Lynch will conduct a racial-equity audit of Amazon after shareholders submitted a proposal requesting more transparency.
The e-commerce giant, which has close to 1 million hourly employees, said it would make the results of the racial audit public.
"We serve diverse customers, operate in diverse communities, and rely on a diverse workforce. Diversity, equity, and inclusion are cornerstones of our continued success and critical components of our culture," the company said in an SEC filing.
Lynch, 62, is the first Black woman to serve as attorney general and she held the role from August 2015 to January 2017. She will conduct the audit at Paul, Weiss, Rifkind, Wharton & Garrison, where she serves as a partner.
Previously, New York State Comptroller Thomas DiNapoli requested a racial audit in May 2021 but was ultimately rejected at that shareholders' meeting, with 44.18% of Amazon shareholders voting in favor.
DiNapoli re-filed the proposal to be voted on by Amazon shareholders at the next annual meeting in May, though Amazon already committed to an audit.
"Amazon faces controversies, some significant, that pose various risks and raise questions related to the company's overall strategy and the company's alignment with its public statements," the proposal reads.
The controversies include workforce diversity, the mistreatment of minority workers, surveillance, and civil rights. There have been lawsuits alleging discrimination in hiring and promotion practices, and failures to protect warehouse workers. Products and services have also come under scrutiny for their adverse effects on civil rights and communities of color.
"There is no public evidence that Amazon is assessing the potential or actual negative impacts of its policies, practices, products, and services through a racial equality lens," the proposal reads.
The proposal criticized the current audit being conducted since it is not being done by "auditors who have experience in rooting out biases and discrimination."
Food processing company Tyson Foods and financial services company Citigroup have also agreed to conduct a racial equity audit. Starbucks previously conducted an independent racial equity audit after conducting a similar investigation into their business practices.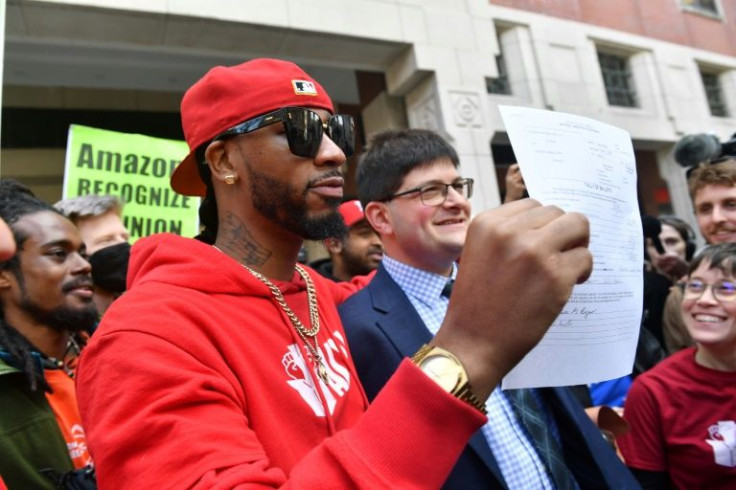 © Copyright IBTimes 2023. All rights reserved.
FOLLOW MORE IBT NEWS ON THE BELOW CHANNELS