Amazon Delivers Blow To UK Royal Mail Growth Prospects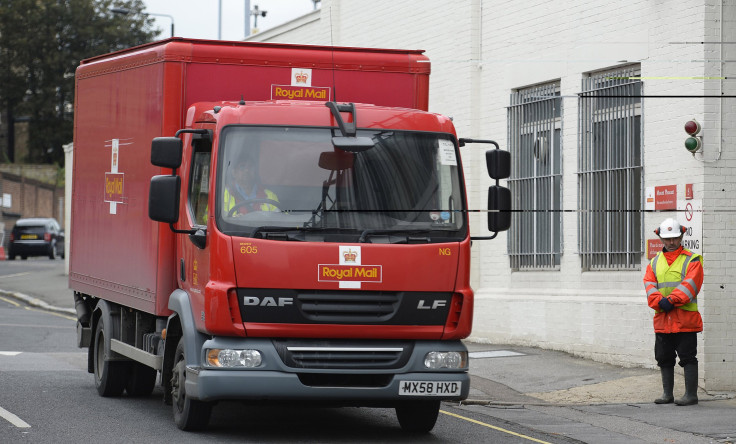 (Reuters) - Online retail giant Amazon's own delivery service will more than halve the growth potential for Royal Mail's parcels business, the former state-owned British company said on Wednesday, sending its shares lower.
Parcels make up half of Royal Mail's turnover and the development of online shopping has made them central to the company's prospects when letter volumes are in decline.
However, competition from the likes of TNT, Yodel, and a new delivery service from Amazon, which was Royal Mail's biggest customer accounting for six percent of sales, has hampered progress and hit revenues.
Royal Mail warned on Wednesday that Amazon's plans to deliver more of its own packages would cut growth in the British parcels market for it and rivals from an annual rate of 4-5 percent to 1-2 percent for at least two years.
The squeeze showed in a 21 percent decline in Royal Mail operating profit for the six months to September 28, although the figure of 279 million pounds was not as bad as many analysts had feared.
Shares in the firm, sold off by the British government in October 2013, fell more than eight percent to 430.8p by 1040 GMT.
The privatization prompted criticism that taxpayers were shortchanged after shares were floated at 330p but soon soared by as much as 87 percent.
AMAZON MUSCLES IN
Moya Greene, Royal Mail's chief executive, said Amazon's arrival and increased capacity from rivals were having a dramatic effect on its market.
"When an online retailer of the size and scale of Amazon decides to build out its own delivery network, that changes the market for everybody," Greene told Reuters, adding that Royal Mail was sticking to its full-year forecasts.
Jefferies analyst David Kerstens said the parcel outlook added to the investment risks for the firm, which include falling letter volumes and regulatory disputes.
"The outlook for the parcel market is worse than expected... which implies parcel revenues would remain stable at best," said Kerstens who rates the stock as "underperform".
Royal Mail, which remains Britain's dominant postal company said the amount of UK parcels delivered grew by 2 percent in the six months but that pricing pressure pushed revenue down 1 percent.
Its letters business saw revenues rise 1 percent, with volumes down 3 percent, more resilient than expected.
© Copyright IBTimes 2023. All rights reserved.