Amazon Kindle Fire Tablet to Threaten Netflix (iPad Too, of Course)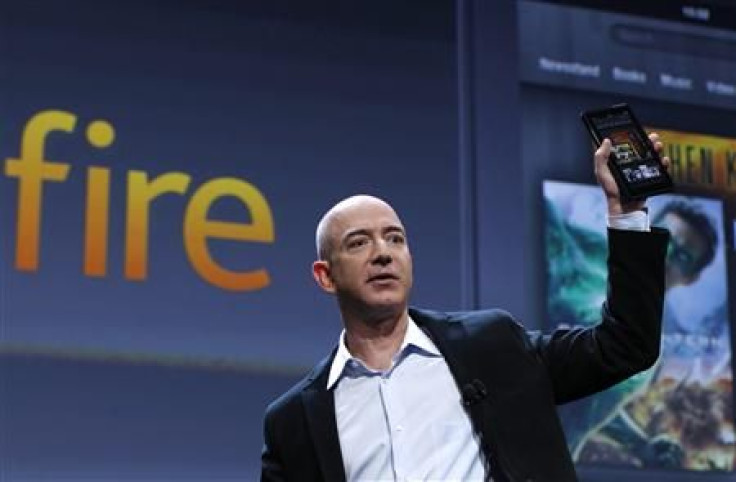 Pundits keep saying the new Amazon Kindle Fire tablet will directly take on Apple's industry-leading iPad. And they are right. But that goes almost without saying.
There's another company that may take a direct hit from Amazon's new product, however, and it's not even in the hardware business.
Netflix.
Sure, it's hard to see on the surface since Netflix is a subscription-based streaming video company that doesn't sell hardware and the new Kindle Fire tablet is just that -- hardware.
But Amazon, in unveiling its first tablet today at a price of just $199, has something bigger in mind than just selling million of tablets, and probably at a hardware-cost loss initially. Amazon is a content company, and Amazon has been beefing up its streaming video library, getting ready to launch its tablet.
So yes, Amazon will challenge Apple's iPad, which controls three-quarters of the global tablet market. But the Amazon Kindle Fire tablet will also be a direct challenge to Netflix, and perhaps a big one at that.
The Amazon Kindle Fire, which will come with a 30-day free trial of Amazon Prime -- the company's $79 annual membership for two-day shipping and extra content like streaming movies. With a 7-inch touchscreen display, the Wi-Fi product will start shipping to consumers on Nov. 15, Amazon said in unveiling the product Wednesday.
Just consider what Amazon CEO Jeff Bezos said in an interview about the company's forthcoming Kindle Fire tablet.
What we are doing is offering premium products at non-premium prices, Amazon CEO Jeff Bezos told Bloomberg Businessweek. Other tablet contenders have not been competitive on price and have just sold a piece of hardware. We don't think of the Kindle Fire as a tablet. We think of it as a service.
A service, as in content.
Amazon is the world's largest online retailer. Some one in five Internet users visit Amazon.com each month. The company sells pajamas, books, and designer clothing. But it also sells annual memberships via its Prime subscription that has streaming movies -- perfect for tablet users.
One of the most interesting and potentially impactful announcements was Kindle Fire customers receive a 30-day free trial of Amazon Prime, writes Fred Moran, an analyst with The Benchmark Company, in an investor note. This is a direct threat to Netflix. Anyone with a Kindle Fire and Amazon Prime may have little use for Netflix streaming. In addition, Amazon Prime members are more likely to shop first at Amazon, driving loyalty at the traditional eCommerce business.
Netflix, of course, has recently seen its fast growth come to a halt after the company's surprising 60 percent price hike this summer. The company's stock has been battered and growth has slowed as many subscribers to the company's streaming video service have defected. Even company co-founder and CEO Reed Hastings understands that Netflix messed up, apologizing last week in a blog post.
I messed up, Netflix CEO Reed Hastings wrote in a corporate blog posting late Sunday night. I owe everyone an explanation. It is clear from the feedback over the past two months that many members felt we lacked respect and humility in the way we announced the separation of DVD and streaming, and the price changes. That was certainly not our intent, and I offer my sincere apology.
Hastings' goof may be Amazon's gain.
Early this year Amazon introduced unlimited streaming for Prime members. In July, Amazon announced several new content deals, like one with Universal Pictures, where Amazon added 1,000 movies including Elizabeth, Being John Malkovich, and Billy Elliott for Prime members.
That deal came just one week after Amazon announced a similar deal with CBS, costing the company $100 million for movies and TV shows. By late summer, Amazon had more than 9,000 streaming titles, while Netflix had 20,000.
At this point, Netflix has a reported 51,000 streaming titles, while Amazon has about 11,000. But Netflix is about to lose Starz, which provides movies from Sony and Disney, and Amazon may soon get the added membership clout to add more content, as the more Prime customers Amazon signs up via purchases of the company's new Kindle Fire tablet, the more money Amazon will have to catch up with Netflix.
© Copyright IBTimes 2023. All rights reserved.